World news story
Panos Karan concert in Teatro Sucre
On 29th April at 7pm the concert pianist will play for the second time in the city and is giving away two tickets!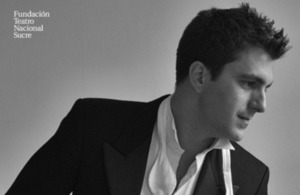 Panos Karan was born on the island of Crete, Greece, and carried out his studies at the Royal Academy of Music in London making his professional debut performance in London at the age of 19. Panos founded the organisation "Keys of Change" through which he has managed to share his music in various corners of the world through musical education projects. In Ecuador he has been working with The Condor Trust For Education foundation for the past five years.
Facebook:
Terms and conditions for the competition:
· Participants have to have at least 18 years of age.
· One participant per cedula.
· The prize will be picked up from the theatre's ticket office up until 30 minutes before the start of the show.
· The ticket is non-refundable and it is not subject to changes or returns.
Published 17 April 2015