Information about the government's work on palliative care funding.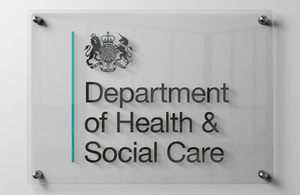 Equity and excellence: Liberating the NHS refers to the Government's commitment to review payment systems to support palliative care to meet the commitment in the Coalition Agreement to introduce a new per-patient funding system for all hospices and providers of palliative care.
In summer 2010, Andrew Lansley, Secretary of State for Health, asked Tom Hughes-Hallett, Chief Executive of Marie Curie Cancer Care, to chair, in his personal capacity, an independent Palliative Care Funding Review to help take this work forward. The review covered adults and children, and Professor Sir Alan Craft, Emeritus Professor of Child Health, Newcastle University, and a former President of the Royal College of Paediatrics, worked alongside Mr Hughes-Hallett on the review.
The independent Palliative Care Funding Review
The review's aims were:
To review the current funding mechanisms for dedicated palliative care for adults and children
To consider and measure the impact of changes in funding mechanisms, based on an NHS tariff to meet NHS responsibilities, regardless of the choice of provider, on a per-patient basis
To make recommendations on a funding mechanism which:
are  fair to all sectors, including the voluntary sector
encourage the development of community-based palliative care services
support the exercise of choice by care users of provider and of location of palliative care provision
Phase one of the review should offer a definition of dedicated palliative care services, together with some indicative costs, by autumn 2010.
Phase two should make detailed recommendations for the mechanisms for funding the core service across all sectors by summer 2011.
The Government welcomed the review's final report, published in July 2011, which has made an excellent start in looking at this complex and challenging issue. The report came up with a range of significant proposals.
One key conclusion of the review was that "There is a stunning lack of good data surrounding costs for palliative care in England." The report recommended that pilots be set up to collect data and refine its proposals due to the lack of good quality data currently available. The Government accepted this recommendation and, from April 2012, we will commence pilots to collect a range of data and to test the review's recommendations.
The palliative care funding pilots
The Department issued a call for expressions of interest in being a pilot site in November 2011.
By the closing date 65 localities, covering adult and children's services and representing over 220 organisations working in collaboration, had submitted expressions of interest. These were considered by the Palliative care funding working group, which made recommendations to Ministers. The Working Group is chaired by Professor Sir Mike Richards, National Clinical Director for End of Life Care.
The Secretary of State announced the selected pilot sites on 20 March.
Published 20 March 2012