News story
Oxford University professor delivers lecture in Oslo
Professor Laurence Whitehead from the University of Oxford gives the traditional annual guest lecture in Oslo.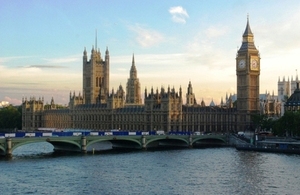 On 11 September the embassy hosted Professor Laurence Whitehead, a visiting fellow from the University of Oxford who came to Oslo to give the traditional annual guest lecture by the University of Oxford. Dr. Whitehead is an Official Fellow in Politics at Nuffield College, Oxford University and an expert on international aspects of democratisation, the relationship between democratisation and economic liberalisation with Latin America his area of particular interest.
The date of Professor Whitehead's lecture coincided with the 40th anniversary of the coup in Chile so he spoke about the national and international implications of the historical event. Whitehead spent much time in the country in the years prior to the coup and provided both a personal and academic account of the run-up to an event which continues to affect politics and democratic development in various ways still today.
Whitehead also participated in a breakfast seminar at the university, where he discussed the Westminster model and the future of British politics. Whitehead presented his view of the British parliamentary system, also known as the Westminster model, as having to grapple with increasing complexity in British society. He highlighted several aspects where he argued that the system has moved towards more consensual forms of governance. Whitehead further explained how the European Union has made the British system more diverse and multi-level.
Published 13 September 2013