Oxford University Hospitals awarded foundation trust status by regulator
Local people living in and around Oxfordshire can have a greater say over how their health services are run after their local trust was awarded foundation trust status.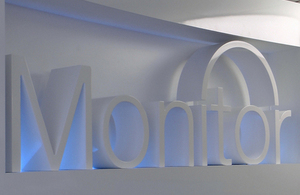 Oxford University Hospitals NHS Trust, one of the largest teaching trusts offering acute services, has been authorised by Monitor to become a foundation trust, effective from 1 October 2015. This gives patients a greater say in their healthcare and will give the trust more freedom to shape services around local needs.
As part of its authorisation by Monitor, the healthcare regulator has specifically asked Oxford University Hospitals to continue cutting patient waiting times in A&E and for cancer care. Although the regulator recognises the challenging operating environment facing the sector, it has asked the trust to improve its finances and ensure patients receive quality care which offers good value for money. The regulator will be closely monitoring the trust's performance against its plans.
The trust - which operates four hospitals serving Oxfordshire and parts of Buckinghamshire, Northamptonshire and Warwickshire - was rigorously assessed against national criteria in its ability to provide patients with quality care in the long term. It was also rated as 'good' by the Care Quality Commission following an inspection last year. As a foundation trust, it will now be able to give patients, staff and the public the chance to become members or governors with a formal say over how the trust is run.
Miranda Carter, Monitor's Executive Director of Provider Appraisal said:
We are pleased to announce that Oxford University Hospitals NHS Trust has been awarded foundation trust status. Patients will now be able to get more involved with the way their local healthcare is provided, and the trust will be able to tailor its services better to meet the needs of local people.
This decision means there are now 152 NHS foundation trusts in total, over 60% of all trusts in England's NHS.
As a foundation trust, Oxford University Hospitals will be:
free from central government control and able to decide how to improve services for patients
able to retain any surpluses it generates to invest in new services, and borrow money to support these investments
accountable to its local community, with local people able to become members and governors
Published 1 October 2015