World news story
Overseas Business Risk - Rwanda
From:

Part of:

Published:

30 September 2014
This was published under the 2010 to 2015 Conservative and Liberal Democrat coalition government
Information on key security and political risks which UK businesses may face when operating in Rwanda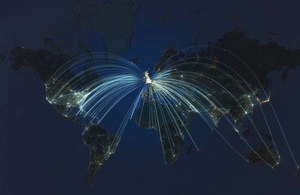 Contents 1. Political and Economic 2. Business and Human rights 3. Bribery and Corruption 4. Terrorism Threat 5. Protective Security Advice 6. Intellectual Property 7. Organised Crime Information on key security and political risks which UK businesses may face when operating in Rwanda. 1. Political Situation Rwanda has experienced political stability under a strong central government since the genocide of 1994. Rwanda is a presidential republic, with the President both head of state and head of government, and a multi-party democracy since 2003, although there are significant constraints on the space for opposition parties, media and civil society to operate. President Kagame (Rwanda Patriotic Front (RPF)) won a second seven year term in 2010, and is due to stand down in 2017. The RPF has achieved significant advances in poverty reduction and economic development through a strong vision for the transformation of Rwanda following the 1994 genocide. Rwanda has significantly lower levels of crime and violence than other countries in the region. More information on political risk is available in the FCO Travel Advice. 1.1 Economic Situation Rwanda is an open economy and has come a long way since 1994. Between 2001-12 GDP growth averaged 8% and is forecast to be 6% in 2014. Rwanda has an impressive record of macro-economic stability with single digit inflation. Fitch's credit rating recently improved to B. This has helped to attract $111m in foreign direct investment in 2013 (up from $42m in 2010). Rwanda's ambitious Vision 2020 development strategy seeks to transform the country from a low income agricultural based economy to a service orientated, middle income economy by 2020. The medium term strategy, Economic Development and Poverty Reduction Strategy 2013-18 (EDPRS2), proposes to raise GDP per capita to US$1000 by 2018. To achieve this target will require an increase in agricultural productivity (agriculture contributes 32% of GDP, and employs 80% of the population) and a greater role for the private sector through creation of employment opportunities in the formal sector. Rwanda was ranked 32nd in the World Bank's Ease of Doing Business Index, the second ranked country in Africa after Mauritius. Rwanda was ranked 9th overall for starting a business, but trading across borders (162nd bureaucracy/cost) and resolving insolvency (137th) were weaknesses. A recent initiative by Presidents Kenyatta (Kenya), Museveni (Uganda) and Kagame (Rwanda) to reduce non tariff barriers, expansion of the Mombasa port, planned construction of a regional railway, and the introduction of an EAC Single Customs Territory , should all help. However, there remains an urgent need to improve power and transport infrastructure (Private Sector Development Strategy priorities), and further reduce red tape and non tariff barriers. The Rwanda Development Board offer a one day, one stop shop for foreign investors. Opportunities have traditionally focused on natural resources and commodities (coffee/tea) but now also include ICT, residential housing, energy (power, electricity transmission), infrastructure (roads, rail) and financial and business services.
Rwanda is a member of the East Africa Community (EAC), Common Market for Eastern and Southern Africa (COMESA) and the Commonwealth. For more information on investment opportunities and information about Rwanda, please visit the following websites: Rwanda Development Board: www.rdb.rw/ Rwanda Public Procurement Authority: www.rppa.gov.rw/
2. Business and Human rights The human rights picture in Rwanda is mixed. The country's constitution includes a list of 'fundamental rights and freedoms', and strictures against discrimination, and women's rights and representation in public office are amongst the best in the world. Rwanda also does well on economic and social rights, having invested heavily, with the aid of international donors, in access to housing, education and healthcare. However, human rights concerns have been raised in other areas, particularly around the lack of freedom of expression, and targeting of opposition leaders and civil society organisations. Political space is very limited. 3. Bribery and Corruption Corruption is not endemic in Rwanda, as the government has upheld a commitment to stamping out petty corruption. Rwanda was ranked 49th (out of 177) in the 2013 Transparency International Corruption Perception Index.
Bribery is illegal. It is an offence for British nationals or someone who is ordinarily resident in the UK, a body incorporated in the UK or a Scottish partnership, to bribe anywhere in the world. In addition, a commercial organisation carrying on a business in the UK can be liable for the conduct of a person who is neither a UK national or resident in the UK or a body incorporated or formed in the UK. In this case it does not matter whether the acts or omissions which form part of the offence take place in the UK or elsewhere. Read the information provided on our Bribery and corruption page. 4. Terrorism Threat There is a low threat from international terrorism, although there have been infrequent grenade attacks in Kigali in recent years. It is important to remain aware of the global risk of indiscriminate terrorist attacks which could be in public areas, including those frequented by expatriates and foreign travelers. Read the information provided on our Terrorism threat page 5. Protective Security Advice While most visits to Rwanda are problem free, visitors should be aware that problems can arise. Most important is to be aware of the potential dangers through reading FCO Travel Advice, to take according precautions, and to take out comprehensive travel insurance. Read the information provided on our Protective security advice page. 6. Intellectual Property Read the information provided on our Intellectual Property page. 7. Organised Crime Read the information provided on our Organised crime page.
Document information
Published: 30 September 2014