News story
Over 95% of schools in England use the learning records service
Over 95% of schools in England have now registered to use the learning records service to get unique learner numbers for their pupils.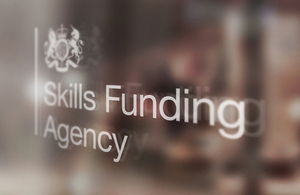 These schools can now submit unique learner numbers (ULNs) to the Department for Education (DfE) and awarding organisations to enable learners access their achievement and exam results online. This follows the full implementation and use of the ULN and personal learning record (PLR) across the post-14 schools, FE and awarding organisation sector over the past few years.
The PLR is a free, secure, online, verified record of what individuals have studied and achieved since age 14. It allows individuals access to their current achievements and exam results. Learners can access their achievements online now through the National Careers Service website.
Individuals can share achievement records with schools, colleges, further education, training providers, universities, employers or careers advisors – as long as the individual does not opt out. Schools, colleges, higher education institutions, careers services, employers and training providers can all use the PLR to inform furthering education, training and employment.
During 2014, the PLR will contain the majority of publically funded achievements awarded by awarding organisations. It will also include the summer exam results, which will be available 10 days following the general release of results, when we expect well over 90% of GCSEs and A Level results to be made available online.
Published 26 March 2014