Our website survey results
Thanks for all your comments - here's what we're doing next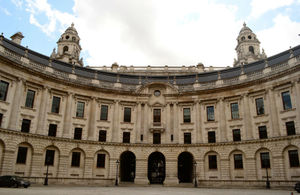 In March, we asked you what you thought of this website: what you liked; what you wanted us to do more of; what you couldn't stand; and what we could do to improve your visit.
Nearly 600 of you took part, and your answers and comments have given us a valuable insight into how we can continue to develop our site to meet your needs.
60-70% of you said rated our ease of use, design, editorial content and navigation as 'good' or 'very good'
Some users though that the search facility could be improved. We've already begun to look at this, adding separate search archives for news stories and news releases, and we'll continue to look at ways to make it easier to use
Access to raw data, archived content and some other specific information - for example on libraries and gambling - also came out as areas for improvement, so we're already looking at changes we can make
We'd like to thank you for taking part in the survey and later today will be emailing the 10 lucky winners of London 2012 pin badges, and our top prize, a copy of the Government Art Collection's full colour book, Oil Paintings in Public Ownership in the Government Art Collection - so if you took part, do check your inbox.
We're constantly looking for ways to serve you better and this survey has been a useful step in helping us achieve this aim. Throughout the year we will be looking to build on this through future surveys - but in the meantime, please don't hesitate to contact us if you have any questions, comments or suggestions about the website.
Thanks and best wishes from the DCMS Digital Communications Team.
Published 20 February 2012