News story
Our statement on High Court decision to reject injunction bid by Newspaper publishers
The Department for Culture, Media and Sport have issued a statement following the High Court decision to reject the bid by the Newspaper publishers for an injunction to stop ministers going to the Privy Council to seek approval for a royal charter on UK press regulation.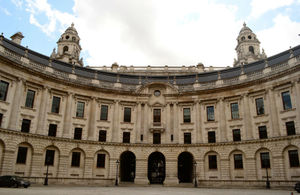 A DCMS spokesperson said:
Both the industry and the Government agree self-regulation of the press is the way forward and we both agree that a Royal Charter is the best framework for that.
We are clear the process for considering the industry Royal Charter was robust and fair and the Courts have agreed. We can now get on with implementing the Cross Party Charter.
A Royal Charter will protect freedom of the press whilst offering real redress when mistakes are made. Importantly, it is the best way of resisting full statutory regulation that others have tried to impose. We will continue to work with the Industry, as we always have, and recent changes secured by the Culture Secretary, to arbitration, the standards code and the parliamentary lock will ensure the system is workable.
Published 30 October 2013