The help that staff in the British Consulates in Spain give to British nationals in distress is highlighted in a Channel 4 documentary called Our Man In.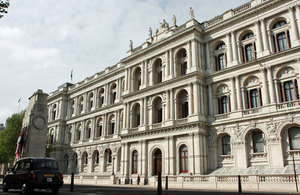 You can watch all three parts of the series now on 4OD.
Filmed last summer, the series reveals how consular staff come to the rescue of Britons who find themselves in trouble. From helping victims of crime to advising Brits arrested by the police, the series also follows consular staff as they visit holidaymakers who end up in hospital and meet expat residents to hear their property concerns.
The first programme features Mallorca and Ibiza, the second follows the team in Alicante and the third covers Tenerife and Barcelona. The British Consulates in Spain are among the busiest in the world.
"The series shows the hard work and professionalism of our staff in helping Brits abroad", says Dave Thomas, Consular Director for Southern Europe. "We're here to assist, and residents and tourists can find even more information on our ukinspain website."
The series reveals the consequences of failing to prepare properly for a holiday. Even if you're staying with friends and family, travelling without insurance could cost you many thousands of pounds if you're injured abroad.
"Losing your passport will cost you time and money", says Dave Thomas. "And without an EHIC health card, you'll find it harder to get medical care. By taking a few simple precautions, you can avoid a dream holiday turning into a nightmare."
Published 16 March 2012