News story
Our email address has changed
From today, if you need to contact us by email you must remove .gsi from the address.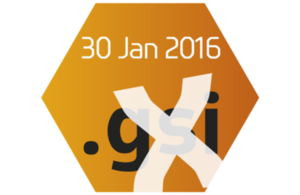 For example


If your contact is Alex White, his email address has changed to
alex.white@landregistry.gov.uk
from
alex.white@landregistry.gsi.gov.uk

What you need to do by 29 February:
update your email contacts
update any tools that use our email address
During the transition period incorrectly addressed emails will be redirected and the sender will receive a notice reminding them of the correct address format. After this period messages that contain .gsi in the address will not be received.
Contact
If you have any questions about this change or require more information please contact us.
Published 1 February 2016