City of Oslo's 70th Christmas tree gift to Trafalgar Square
A Norwegian spruce, the City of Oslo's traditional gift to the UK, was cut down in during a ceremony in the forest outside Oslo by the Mayor of Oslo and Lord Mayor of Westminster.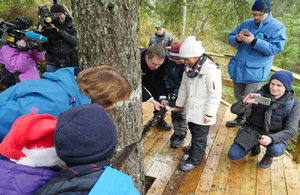 Children from the Oslo International School, the international class at Manglerud school and Norwegian primary school Klemetsrud gathered in Oslo's eastern forest on Wednesday 16 November to sing Christmas carols as they witnessed the start of the journey of this year's Trafalgar Square Christmas tree.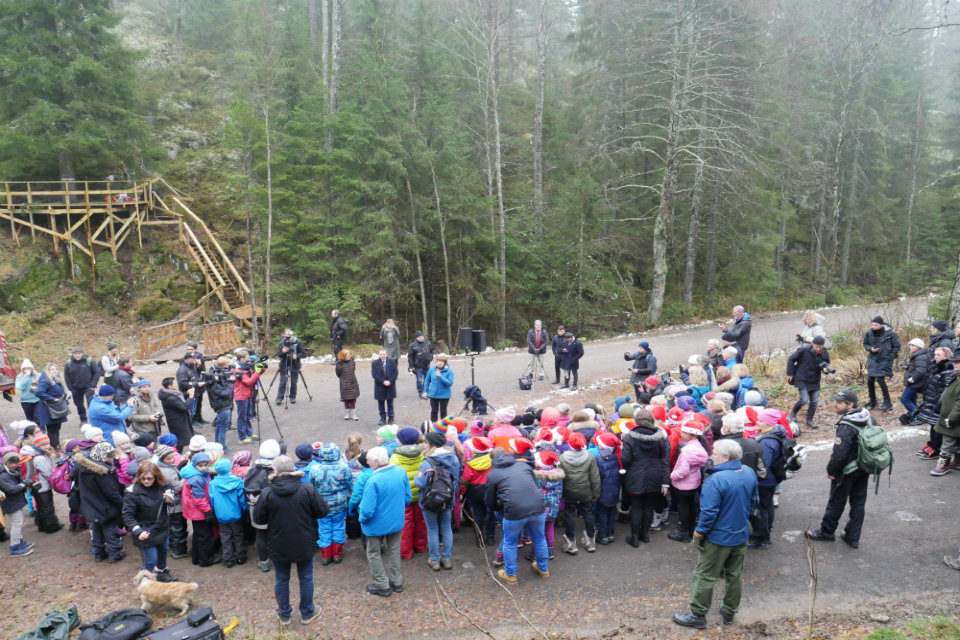 Oslo has sent a tree to the London every year since 1947 as token of gratitude, celebration and commemoration of Britain's support during the war when the Norwegian government and royal family lived in exile in London from 1940 to 1945 during Norway's occupation. The annual gift of a Christmas tree has come to symbolise the deep and long-lasting friendship between Norway and the United Kingdom.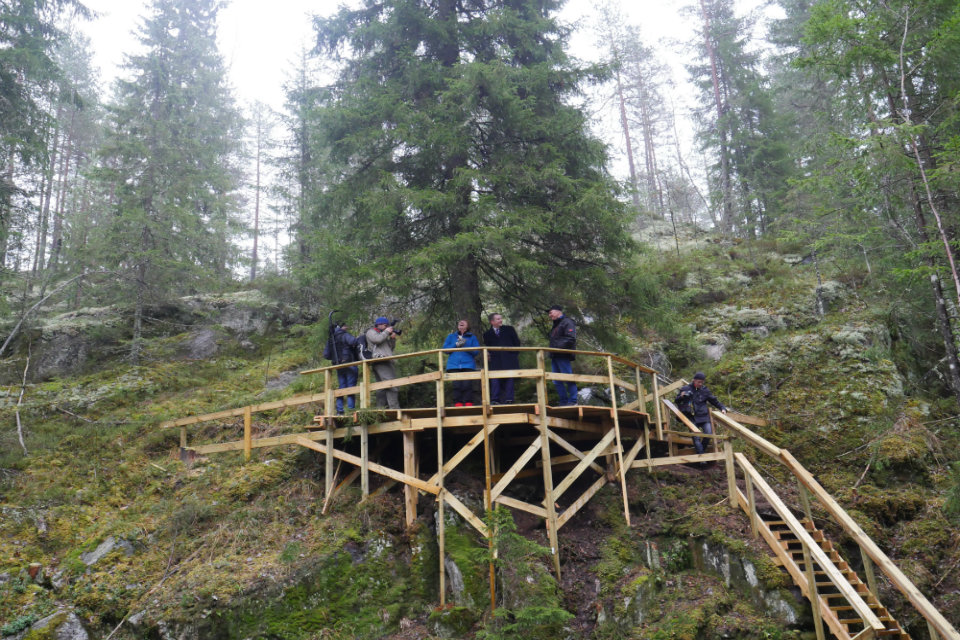 The Mayor of Oslo Marianne Borgen invited The Lord Mayor of Westminster, Councillor Steve Summers, local school choirs and the British Embassy staff to celebrate the 70th gift anniversary over, wood fire, hot drinks and Norwegian traditional sweet buns.. The 116 year old, 22-metre tall tree, which weighs about four tonnes is now on its way to London by road and sea. "The Queen of the Forest" as she is affectionately known by the forestry workers who groom a number of spruce trees over a period of years, was selected from a shortlist of particularly fine trees in a process that commenced back in May this year.
The Norwegian Christmas tree will be lit with energy-efficient tree lights in Trafalgar Square on Thursday 1 December at 6pm during a ceremony where the Lord Mayor and all Londoners will be able to return the hospitality to our Norwegian friends who will be visiting for this special annual occasion.
Published 16 November 2016