Organisations to give arts graduates a foot in the door
Four more arts and cultural organisations have joined the DCMS Jerwood Creative Bursaries scheme.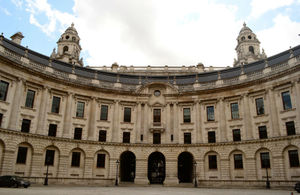 The organisations from across the country successfully bid to be part of the final round of the scheme's pilot phase.
They will now offer recent graduates from less affluent backgrounds the opportunity to work in top arts organisations for up to 12 months and get a crucial foot in the door to help them start their careers in the arts.
The organisations are:
The Creative Bursaries scheme, which was launched in November 2010, has provided more than 40 paid entry-level opportunities for talented arts graduates who could not afford to work for free to get on the first rung of the career ladder. It is funded by DCMS and Arts Council England and is managed by the Jerwood Foundation and the Jerwood Charitable Foundation.
Culture Minister Ed Vaizey said: "It's great to see that the Creative Bursaries scheme is continuing to create exciting and rewarding placements for graduates across the country. These placements open doors for people who would otherwise never have had the financial backing or expert support to allow them to take part. We all know that forging a career in the arts is really competitive and practical experience of working with top arts and cultural organisations can make all the difference to graduates starting out."
Scheme Director Kate Danielson said: "This initiative has been greeted with open arms by those in the arts world and everyone with an interest in equal and diverse access to the professions. There have long been financial barriers to getting started in the creative and cultural industries and it is wonderful to see the benefits to these graduates now working in some of the best arts organisations in the country. The four placements announced today complete the list of 42 new roles offered under this pilot phase."
A full list of host organisations and the placements they are offering can be found on the Jerwood Charitable Foundation's website.
Further information
Read blogs from the graduates taking part in the scheme in our Bursary Blog
Published 24 May 2011