Organisations bid to run local TV
Towns and cities up and down the UK are in line for local stations.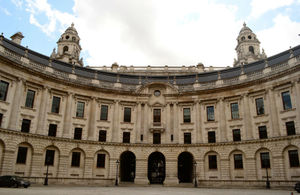 Applications to run local TV stations in key areas across the country have been submitted to industry regulator Ofcom.
In May, organisations were invited to apply for licences in 21 areas and the application process for these initial licences closed yesterday.
Ofcom received 57 applications for the local TV licences and four applications for the single multiplex/spectrum licence to carry all the TV services.
Culture Secretary Jeremy Hunt said: "This definitively proves the sceptics wrong - not only is there demand for local TV, there are large numbers of entrepreneurial companies willing to invest in meeting it.
"This first round of licensing will see 19 towns and cities get their own dedicated local station. We can all look forward to a new generation of local TV services coming to our screens next year, strengthening local identity, supporting local business and providing jobs throughout the city."
Ofcom will now start assessing applications. More information, including a list of who applied for a local TV licence, can be found on Ofcom's website.
Further information
Published 14 August 2012