News story
Organisations benefit from UK's first ever auction to reduce demand on electricity
Organisations up and down the country have been awarded a total of £1.28m for capacity totalling 5,589kW as part of the UK's first ever auction to reduce demand for electricity at peak times.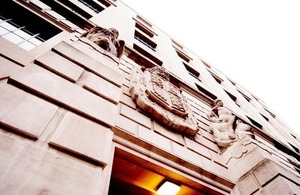 Overall, the pilot auction will help reduce demand by at least 1,855,548 kWh across the country during the winter peak, which is equivalent to making over 37 million cups of tea (i) - one for every person in Great Britain over the age of 35! (ii) Organisations will reduce their demand in a number of ways, for example by changing their light bulbs to LED bulbs. A list of the successful organisations with the minimum amount of capacity they were offered contracts to save is at the bottom of this news story.
Energy and Climate Change Secretary, Ed Davey, said "We want to see if reducing demand on the electricity grid can be a cost-effective solution that will work alongside building new power stations – guaranteeing our energy security, cutting emissions and lowering energy bills.
"This auction is the first of its kind in Britain. If this goes well, demand reduction could compete alongside new generation in future capacity auctions, to help keep costs to consumers as low as possible."
These organisations could compete in the Capacity Market in the future, reducing the need for extra electricity generation at peak times. This is typically during the winter when the evenings get darker quicker, so more electricity is being used as more lights are switched on in offices and at home.
The EDR Pilot Auction was held on Thursday 29 January 2015. The auction process was observed by an independent external monitor who verified the auction process and the results to be correct. A further auction is expected next year when more money will be available.
Notes to editors
Notes
(i) Based on the assumption that a kettle takes 0.2KWH to boil and produces 4 cups of tea. The total kWh savings figure does not include the additional electricity savings outside the winter peak.
(ii) Using 'Reference table: Population Estimates for UK, England and Wales, Scotland and Northern Ireland, Mid-2013 (ZIP 9178Kb) 26-Jun-2014' from the Office for National Statistics website.
Published 4 February 2015