World news story
Opportunity for UK start-up companies to meet investors at SLUSH 2014
UKTI Finland joins SLUSH to inspire UK technology companies to meet investors and media at Eurasia's largest start-up conference in Helsinki.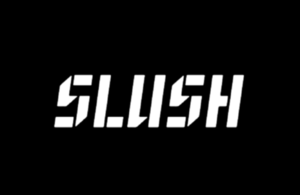 SLUSH has partnered with UK Trade & Investment (UKTI) Finland to showcase start-ups from the UK. The participating start-up companies will be given access to all of SLUSH's services as well as an additional programme arranged by UKTI Finland.
UKTI offer at SLUSH
UKTI's stand will be an authentic double-decker bus. It will clearly mark the UK presence and provide a visible meeting point at the conference.
The offer for UK start-ups includes:
discounted company passes for EUR 195 (valid until 30 September, contact Kevin.McCafferty@mobile.ukti.gov.uk for your discount code)
2 day access to investor matchmaking with one-on-one meetings
demo booths in main hall for selected participants (application only)
pitching competition for early stage companies (application only)
sharing open job positions with Slush attendees and access to applicant profiles
possibility of attending industry specific sessions during Slush
up to 15% discount on accommodation
After submitting your registration you will receive a:
confirmation email with relevant matchmaking information
link to purchase your Company Pass
Each member of your team needs an individual pass.
Matchmaking tools for investors will be opened during September. Register early to benefit from this opportunity.
SLUSH will also be hosting a local event in London on 24 October at Google Campus. Registered UK participants will be able to attend.
SLUSH 2014
SLUSH takes place from 18 to 19 November 2014 in Helsinki. In the last few years it's grown from a regional event to a leading global gathering. There were 7,000 attendees from 68 countries in 2013. It's one of the best events in the world to meet investors. Attendees in 2013 received over $150 million in funding.
At the conference you can meet:
top-tier international investors and executives
media
angel investors
VCs
established technology corporations
other rising start-ups
Slush is a non-profit event organised by a community of first time entrepreneurs, students and professional music festival organisers. It's backed by founders of Nordic success stories such as MySQL, Rovio (Angry Birds), Supercell (Clash of Clans) and Skype.
Find out more about SLUSH 2014.
Contacts
For any further information please contact Kevin.McCafferty@mobile.ukti.gov.uk
Published 17 September 2014