World news story
Opportunities for UK business in the run up for the 2019 Pan American Games
From:

Part of:

Published:

1 July 2014
This was published under the 2010 to 2015 Conservative and Liberal Democrat coalition government
Lima's budget for the 2019 Pan American Games is set at approximately US$ 712 million for sports infrastructure.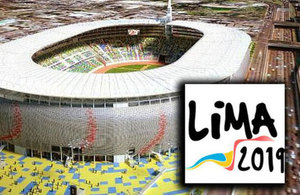 In October 2013, Lima - Peru was selected to host the Pan American Games in 2019, beating four other Latin American cities. It will be the first time that Peru will host the Games.
Peru's vision is to host the most sustainable and inclusive Pan American Games ever. One that will leave a legacy for the city.
This includes building major facilities such as:
the first velodrome
a track field
an aquatic centre
an athlete village
a coliseum for 10,000 people
New sports spaces will also be implemented in Lima downtown.
UK companies' expertise delivering London 2012 Olympic Games and the Commonwealth Games puts them in a unique position to develop business partnerships with Lima 2019 organisers.
There will be business opportunities in areas such as:
design
sustainability/legacy
overlay
supply chain business
technological and security requirements (such as biometrics for accreditation)
Lima 2019 organisers will unveil time frames, venues planning, procurement time scales and detailed budget in July 2014.
If you'd like to know more about the specific business opportunities Lima 2019 Pan American Games offer, join UK Trade and Investment (UKTI) at Glasgow's famous City Chambers on 25th July for the seminar on sporting events in South America.
The Director of Lima 2019 Pan American Games will present the plans and business opportunities around the Games.
The Pan American Games are the world's 3rd largest international multi-sport event. They are only surpassed by the Olympic Summer Games and the Asian Games.
The Games began in 1951, and bring together more than 6,000 top athletes from 42 countries in the Americas, who compete in over 36 disciplines.