News story
Operation to stop gas release from Elgin well given environmental go-ahead
The Department of Energy and Climate Change has granted TOTAL environmental permits to a undertake a dynamic kill operation to try to stop the…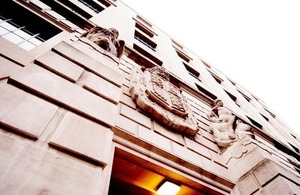 The Department of Energy and Climate Change has granted TOTAL environmental permits to a undertake a dynamic kill operation to try to stop the gas release from the Elgin well.
The operation will use heavy drilling mud pumped into the G4 well from the wellhead to stop the gas release. DECC has carried out full environmental assessment of the operation and the Health and Safety Executive has confirmed it has no objections to this intended activity.
The well intervention operation will use the West Phoenix drilling rig as the pumping vessel, which will be located alongside the Elgin complex.
A DECC spokesman said: "The Government and TOTAL have been working hard to ensure the Elgin gas release is dealt with as quickly and as safely as possible with minimal impact on the environment.
"The dynamic kill operation is a major step for TOTAL and offers the quickest way to stop the release from the well. In parallel, work is underway to drill a relief well as an alternative solution. We continue to monitor the situation closely."
More on Elgin
Published 3 May 2012