News story
Opening of first Sudanese Film Festival
Khartoum holds first ever film festival for Sudanese-made films.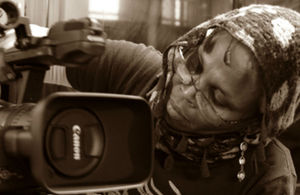 The Minister of Culture, Minister Mohammed Yousif Aldigair, British Ambassador, Dr Peter Tibber, and Head of EU Delegation, Tomas Ulicny, opened Sudan's first ever film festival for Sudanese-made films at the Salam Rotana Hotel, Khartoum.
The Cultural Healing Film Festival ran in Khartoum from Monday 28 January until Wednesday 30 January showing a variety of films about Sudanese culture and life.
At the opening of the Film Festival, Dr Peter Tibber said,
"The UK and Sudan have historical and strong cultural ties. We share a common history and many British-Sudanese artists have managed to bring together the best of both countries, whether in literature, poetry or song.
"The UK is supporting this film festival because we recognise the positive contribution that cinema makes to cultural, social and economic life in the UK. Economically, the UK film industry contributed more than £4.6 billion to the national economy in 2011. Socially, film is a tool for education, an avenue for expression, and a stimulus for creativity.
"Sudan was once at the cutting edge of film-making in Africa, making some of the continent's best-known films in the 1960s, 1970s and 1980s. I think it is very exciting that this week films about Sudanese life made by Sudanese film-makers are being showing in Sudan."
During the Cultural Healing Programme, the team has gathered artists and concerned citizens to think and dream and train in the creative and technical skills of filmmaking. The Film Festival showed the films across Khartoum and in Port Sudan.
Published 29 January 2013