World news story
Open Government for a better society
UK government supports Burma's commitment to join the Open Government Partnership by 2016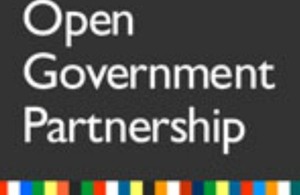 Matthew Hedges, Deputy Head of Mission at the British Embassy, participated in a workshop on 'Openness for Sustainability and Progress' in Naypyitaw on 30 September. The event was organised by the OECD with support from the British embassy and USAID. It forms part of the initial phase of working towards the target of President Thein Sein's government to join the Open Government Partnership, a global effort to make governments more transparent, effective and accountable. In his opening remarks Matthew said:
It is an honour for the UK to be lead co-chair of the OGP this year. The desire for honest, efficient and effective government is universal. More and more governments around the world recognise that to keep up, we must open up. And to open up, we must innovate.
We now have the know-how and the technology to reinvent the relationship between citizens and the state. This is by no means an easy task, but when we look around, we see that good ideas come from everywhere. That is what the OGP is all about.
We welcome the fact that President Thein Sein's government has reacted so positively to the idea of joining the OGP. The UK firmly believes that the OGP's principles and working practices will help to greatly reinforce the positive political and economic reform process being undertaken here. Thein Sein's government's has pledged that its 2014 ASEAN Chairmanship will focus on "Moving forward in Unity to a Peaceful and Prosperous Community". The OGP will help make this happen, serving to help create the groundwork for a healthier collaboration between government and citizens.
The UK will be hosting the annual Open Government Partnership Summit in London from 31 October to 1 November. This will be an opportunity for government, civil society and private sector leaders from around the world to share and develop ideas.
Published 1 October 2013