News story
Open Day at HM Revenue and Customs
Information on how to apply for places at HM Revenue and Customs Solicitor's Office Open Day in April.
This news article was withdrawn on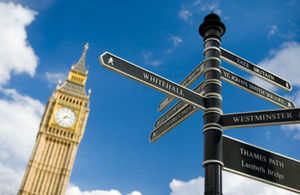 Introduction
HM Revenue and Customs (HMRC) will host an Open Day in April. The event is for graduates and undergraduates who want to find out more about the work of lawyers and trainees in HMRC.
The Open Day will include:
an introduction to HMRC Solicitor's Office and its role in the wider government legal community
workshops demonstrating the work of litigation and advisory lawyers within HMRC
a panel discussion with legal trainees and qualified lawyers in HMRC
Date and location
The Open Day will take place on Friday 7 April 2017 from 12:30pm to 5pm in central London.
Who can apply
To be eligible to apply for a place at the Open Day, you must be:
a law student currently in the penultimate or final year of your undergraduate degree
a student of any non-law discipline currently in the final year of your undergraduate degree
currently studying for the Graduate Diploma in Law (GDL)
currently studying for the Bar Professional Training Course (BPTC) or Legal Practice Course (LPC).
How to apply
In no more than 250 words, explain why you would like to attend an Open Day at HMRC. Along with this paragraph send an email with your name, contact details, university and student status to HMRC Events by 5pm on Friday 17 March 2017.
Allocation of places
Your application will be assessed and successful candidates will be invited to attend the Open Day. It will not be possible to provide feedback to unsuccessful applicants.
Applications will be assessed according to the motivation demonstrated for attending the Open Day, and interest in the work of HMRC and / or public law more generally.
Published 24 February 2017