Press release
Open Data Institute appoints CEO
The Open Data Institute (ODI) has named Gavin Starks as its Chief Executive Officer and Jeni Tennison as Technical Director.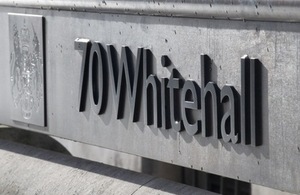 12 September 2012
The Open Data Institute (ODI) has named Gavin Starks as its Chief Executive Officer. The ODI has also announced that Jeni Tennison, a member of the Open Data User Group, will take up the role of ODI Technical Director.
Welcoming the appointments, Francis Maude, Minister for the Cabinet Office, said:
Under co-directors Sir Tim Berners-Lee and Professor Nigel Shadbolt, the Open Data Institute is building an impressive team to realise the Government's vision of establishing a centre of expertise that will drive innovation and growth by exploiting the opportunities being created by our Open Data policy.

The Open Data Institute is the first organisation of its kind in the world. As well as nurturing a new generation of innovative, data-driven businesses using open data, it will collaborate with the public sector to make data more readily available and accessible; help data technologists develop the specialist skills to create new products and services; and enhance the UK's position as an international leader in open data.

I look forward to the launch of the ODI later this year, when Gavin Starks and his team will begin this important work in earnest.
Gavin Starks, founder of environmental intelligence firm AMEE, has a background in business, technology, science and media. As well as AMEE, he has helped create many technology start-ups.
Jeni Tennison, is a leading developer, specialising in XML and Linked Data. She is currently the technical architect of legislation.gov.uk for The Stationery Office and The National Archives.
The establishment of an Open Data Institute was announced in the Chancellor's Autumn Statement 2011 and it has been developed with the assistance of the Government's Technology Strategy Board. The ODI will demonstrate the commercial value of open data and work closely with the public and private sectors as well as academia to exploit it. The ODI will be based in Shoreditch, East London, at the heart of the capital's technology community.
Published 12 September 2012