News story
Online vehicle services in Northern Ireland go live
Northern Ireland customers now receive the same service as the rest of the UK.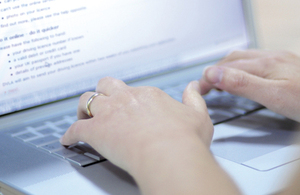 From today (Monday 21 July 2014), motorists in Northern Ireland will enjoy the same range of online vehicle registration and licensing services as the rest of the UK. For the first time, you can tax your vehicle or make a Statutory Off Road Notification (SORN) online if you're a Northern Ireland customer.
The changes are as a result of the announcement made in March 2014.
Driver licensing and vehicle testing remain the responsibility of the DVA in Northern Ireland.
For further information on DVLA's online services go to GOV.UK.
Published 21 July 2014