Press release
Online resource to aid European conveyancing announced
Announcing the successful development of a system aimed at facilitating property conveyancing across the European Union (EU)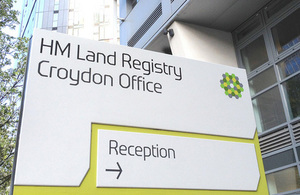 A system aimed at facilitating property conveyancing across the European Union (EU) has been successfully developed by the CROBECO (Cross Border e-Conveyancing) project to:
increase consumer confidence in European conveyancing
aid economic recovery across the EU
encourage foreign real estate investment, specifically in southern Europe.
Through a new online resource called NetPRO, a foreign notary has access to resources which can answer any legal questions they may have. This makes it easier for a consumer to use a notary from their own country when buying a property elsewhere in the EU.
CROBECO, supported by the European Land Registry Association (ELRA), promotes cross-border registration in foreign land registries by introducing an alternative conveyancing process for foreign buyers of real estate. It also allows for individual rights and obligations of both buyer and seller to be governed by the laws of the country of the foreign buyer.
Five countries have participated in the CROBECO project: the Netherlands, England, Wales, Portugal and Spain. Although the focus is on English and Dutch buyers of property rights in Spain and Portugal, the systems used by NetPRO are generic and could readily be adopted by other EU countries.
Alasdair Lewis, Director of Legal Services at Land Registry and current President of ELRA said:
Whilst the process of buying property in some European countries may appear to be similar to that in the UK, it can be very different in others. Many use the Notarial system (qualifying statement) to transfer property rather than the system that we are used to here. That is why this pioneering CROBECO project is instrumental in enhancing the capabilities of the lending and conveyancing market in Europe for the benefit of EU citizens.
The majority of Land Registry's work to change the register comes from solicitors and conveyancers rather than notaries. This is because there is no legal requirement for a notarial act to convey land as there is elsewhere in the EU. Land Registry supports the work of notaries in England and Wales by acting as an intermediary between the parties here and abroad.
Wim Louwman, Manager of the CROBECO project, spoke about the aims and history of the project at the conference and demonstrated the NetPRO system, adding:
CROBECO does not aim to dictate conveyance systems at EU level; instead it simply intends to facilitate a European real estate market by offering systems that provide for the hire of support and the exchange of information and documents. At the same time, existing laws at national, regional, and local level are respected.
Lucienne van der Geld from Netwerk Notaries, the largest Dutch network of more than 150 firms of civil law notaries said:
The EU Succession Regulation and the CROBECO system will make buying a second home in a foreign country more attractive for Dutch buyers. Under the system, the Dutch notary could become a 'one-stop shop' for a Dutch buyer. The system both transfers the property and ensures the second home abroad is included in the buyer's estate under Dutch law.
Beatriz Corredor, former Minister of Housing from Spain emphasised that Spain has one of the most secure and efficient Registries of Property Rights in the world. The State ensures who is the real owner and cross-border transactions can be made without any paper.
Also speaking at the conference, Diana Wallis, former Member of the European Parliament and leading member of the Parliament's Legal Affairs Committee, is a long-standing supporter of CROBECO's approach. Her book European Property Rights and Wrongs presents the problems foreign buyers have. She believes a foreign buyer should have a right to choose a specialised notary from his or her country.
ENDS
Notes to editors
The CROBECO conference took place on Monday, 1 December 2014 at the Law Society's offices in central London.
CROBECO concerns cross-border registration in foreign Land Registers. It introduces an alternative conveyancing process for foreign buyers of real estate. The framework for such a process with tools to support foreign conveyancers is described in a Cross Border Conveyancing Reference Framework (CCRF). The CROBECO project aims to implement the tools proposed in the CCRF. The focus is on English and Dutch buyers of property rights in Spain and Portugal.
CROBECO is supported by the European Land Registry Association (ELRA) and the Land Registries of Netherlands, England & Wales, Spain and Portugal.
Netwerk Notaries will be developing their expertise of foreign law systems and the CROBECO system, and could follow with a pilot project.
Established in 2004, ELRA's mission and primary purpose is the development and understanding of the role of land registration in real property and capital markets. With 12 founder members, it now includes 26 organisations representing the land registries of 20 member states, and is still growing.
Find out more about Land Registry's International Unit on GOV.UK
As a government department established in 1862, executive agency and trading fund responsible to the Secretary of State for Business, Innovation and Skills, Land Registry keeps and maintains the Land Register for England and Wales. The Land Register has been an open document since 1990.
With the largest transactional database of its kind detailing over 24 million titles, Land Registry underpins the economy by safeguarding ownership of many billions of pounds worth of property.
For further information about Land Registry visit www.gov.uk/land-registry. Follow us on Twitter, our blog, LinkedIn and Facebook.
Contact
Land Registry
Press Office
Trafalgar House
1 Bedford Park
Croydon
CR0 2AQ
CROBECO
ELRA
ELRA Secretariat
Av. de Cortenbergh, 66 - 2ème étage
1000. Brussels
Belgium
Tel: +32.2.280.14.45
Fax: +32.2.280.16.12
secretariat@elra.eu

Published 1 December 2014