World news story
Online payment to become mandatory for Cambodia
From 16 December 2013 all UK visa applicants in Cambodia will be required to pay for their visa online as part of the online application process.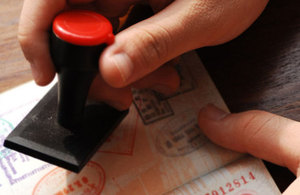 Payment can be made using Visa or MasterCard debit or credit cards. Please ensure your card has sufficient funds available before attempting application and payment. Other methods of payment will not be accepted from this date.
Once customers have applied and paid for their visa online they will still need to visit the visa application centre to submit their documents and provide their biometric information (fingerprints and digital photograph). Appointments to attend the visa application centre should be booked online on completion of the online application form.
Further information
For information on whether you require a visa for the United Kingdom and how to apply go to the UK Border Agency website
Published 19 December 2013