One year to London 2012 Festival
Tracey Emin to be among leading artists who will design Olympic and Paralympic posters to be shown in a free exhibition as part of festival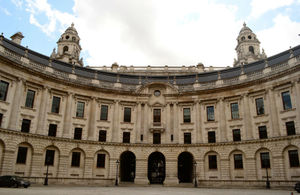 London 2012 chiefs have today marked one year until the opening of the London 2012 Festival  and announced more details about the event.
The festival, a 12-week UK-wide cultural celebration in 2012, featuring performers from all over the world - is the finale of the Cultural Olympiad.
Seb Coe, chair of the London Organising Committee of the Games, and Cultural Olympiad Director Ruth Mackenzie announced that 12 artists have been chosen to design official posters for the Games, including Tracey Emin, Chris Ofili and Rachel Whiteread.
The posters will be shown in a free exhibition at Tate Britain as part of the London 2012 Festival, and limited edition prints will go on sale this autumn. People who sign up to the London 2012 Festival website will be the first to hear how to purchase the prints when festival tickets go on sale in October, as well as being first in line for information about the festival.
Free cultural events
More than seven million people will have the opportunity to enjoy free events during the festival, including events that have already been announced such as the BBC Radio 1 Hackney Weekend and new additions to the programme announced today, including a theatre show for Doctor Who fans by Punchdrunk created in collaboration with the Manchester International Festival and the BBC.
"We always said that the culture program would be part of the London 2012 experience," Mr Coe said. "What you can see today is even more evidence that the London 2012 Festival programme for next year will showcase the incredible creative talent we have here in the UK. Millions will be able to get involved all across the UK, the vast majority for free; it will be a fitting finale for the Cultural Olympiad."
"A key pillar of the Olympic movement"
Speaking from Brazil, Culture Secretary Jeremy Hunt said: "A key part of the London 2012 Festival will be a link to Rio 2016, where we hope our legacy will be to make culture a key pillar of the Olympic movement alongside sport and education. I am currently in Brazil meeting the key cultural figures who are working with LOCOG and UK creative industries and artists to build creative and cultural links between the Olympic cities."
Further information
Published 13 August 2012