On your marks for new School Games
Every school in the country urged to sign up today to be part of the new School Games.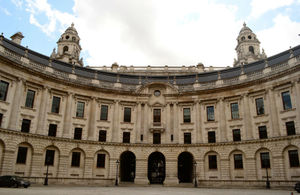 The School Games - outlined in February by Jeremy Hunt - are a unique opportunity to motivate and inspire millions of young people across the country to take part in more competitive sport. 
Designed across four levels, for both primary and secondary pupils, the School Games offer a fantastic opportunity for all young people to compete in intra-school, inter-school and regional competitions.  Top athletes could go on to compete at a major national multi-sport event, hosted in 2012 at the Olympic Park in London. Supported by the British Paralympic Association, the School Games are fully inclusive, with a focus on encouraging participation in competitive sport across the spectrum of abilities and experience. 
London 2012 tickets
As an added incentive, schools can use their participation in the School Games to help qualify for London 2012 Ticketshare tickets. 100,000 tickets are available for schools through the London 2012 Get Set Network. 
Writing to schools, Jeremy Hunt and Seb Coe explain: "2012 is going to be a once in a lifetime opportunity for all of us - we hope that these programmes will help you enable all the pupils at your school to feel they were part of it. Through the School Games you can make the inspiration of next year something that lasts for many generations of schoolchildren to come."
Schools can register their interest from today at http://www.yourschoolgames.com/.
Further information
Published 28 August 2012