News story
On track to a better Welsh rail service: Welsh Secretary welcomes IIP plans for Welsh rail modernisation
Welsh Secretary Cheryl Gillan today [29th September 2011] welcomed initial proposals to modernise rail services, which include electrification…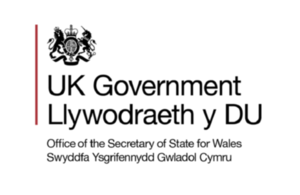 Welsh Secretary Cheryl Gillan today [29th September 2011] welcomed initial proposals to modernise rail services, which include electrification of the Valley Lines to and from Cardiff.
The Initial Industry Plan (IIP) sets out the industry's range of proposals for improving services and is an important contribution to Government's development of its investment plans for the railways for five years from 2014/15.
Mrs Gillan welcomed news that electrification of the Valleys commuter lines remains a strong possibility and said she would continue to work with the Department for Transport and Welsh Government to progress these proposals.
Today's news comes after the Government announced plans to electrify the Great Western Main Line from London to Cardiff by 2017. The case for electrification to Swansea is being kept under review.
Mrs Gillan said: "Today's IIP highlights the importance of improving the rail network, to enhance Wales' connectivity with the rest of the country and within its own communities.
"The Government is committed to investing in and delivering a more efficient and sustainable network, with better value for money for taxpayers and fare payers.  We have established that a strong high-level case may exist for electrifying the Cardiff Valley Lines and this would send out an important statement about the positive opportunities for economic development in the region.
"The Welsh Government is working on the business case for such a scheme and the  Department for Transport is giving support and guidance, with a view to this being a candidate for inclusion in the UK Government's next rail investment programme for 2014-2019. The plan is the start of a conversation with industry leaders on the proposed future of the network and I will continue to press the case for electrification to the valleys, working with both the Department for Transport and the Welsh Government.
"On St. David's Day this year we announced £1billion of investment electrifying the line from London to Cardiff and further improvements will be carefully considered over the coming months, as the rail package is finalised. I have repeatedly said the case for electrification to Swansea remains under review. As far as I am concerned it is unfinished business.
"Improved rail connectivity is a vital component for delivering a successful Welsh economy. It is also encouraging that the rail industry is working together to achieve better outcomes for passengers and I am confident that we will strike the right balance between growth, investment and reform".
Published 29 September 2011