On time and under budget, an all-digital UK
Switchover in Northern Ireland sees the end of UK's analogue TV signal.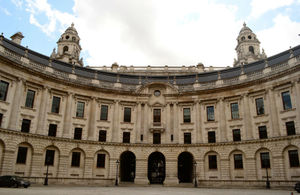 Today sees the UK wake up to a totally digital TV dawn, following the biggest change to television broadcasting in a generation.  Overnight the last of the UK's analogue television signals were switched off in Northern Ireland by Olympic Gold Medallist Dame Mary Peters.
The switchover project and associated help scheme was led by Digital UK and the BBC, and Arqiva were tasked with the responsibility of re-engineering 1154  transmitter sites across the UK. The project has been delivered on schedule and under budget  - delivering savings which will now be invested in projects including the nationwide broadband rollout currently underway.
The switchover scheme has extended Freeview coverage to 98.5 per cent of the population, delivering coverage to an additional 4 million homes whilst simultaneously clearing spectrum which can now be auctioned off for 4G mobile broadband.
"A tremendous success"
Minister for Culture, Communications and Creative Industries Ed Vaizey said:
"This project has been a tremendous success. On time and under budget, it has given television viewers around the nation more choice than ever before, better picture quality and the creation of new channels, making a significant contribution to economic growth."
Help to switch to digital TV
The Switchover help scheme that ran alongside the project provided assistance to more than 1.3 million viewers most likely to need help and carried out more than 20,000 installations a week at its peak. Administered by the BBC, the scheme achieved very high levels  - up to 94 per cent - of customer satisfaction and worked closely with thousands of charities, volunteers and community organisations to ensure those eligible for assistance were aware of the help available.
Further information
Published 24 October 2012