Olympics boost East London regeneration
Independent research praises 'good practice' in planning for a sustainable legacy.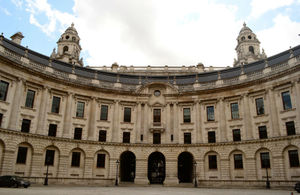 "The regeneration of East London around the Olympic Park has been a major success story, and will leave us with a legacy of competitive advantage" Olympics Minister Hugh Robertson told the Royal Institute of Chartered Surveyors (RICS) today at a conference to discuss the Olympic legacy. 
He said that while the full impact of the regeneration to East London will not be felt until years after 2012, the recent improvements to transport and the job opportunities provided by Stratford City means the "project is a real triumph for both British construction and public sector management."
Catalyst for regeneration
New independent research published by RICS has found that the regeneration of the Olympic Park site and associated infrastructure will be a crucial step in providing a lasting legacy in East London.
The report highlights London's focus on legacy from the outset as a key factor in planning for lasting benefit. It also confirms that the Games provide a unique opportunity to kick-start the delivery of new homes and infrastructure on and around the site. Other regeneration initiatives nearby, such as Westfield Stratford City, are also vital in providing wider regeneration and opportunities for East Londoners.
RICS hopes that the example shown in London will help those involved in planning major sporting events in future.
Further information
Published 27 September 2011