Olympic Torch arrives at Downing Street
Flame greeted by cheering crowds at the heart of Government.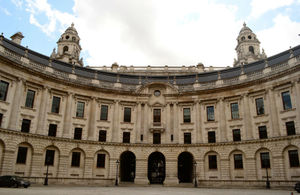 The Olympic Flame, which began its route in Olympia nearly three months ago, has reached the Prime Minister's residence on the day before the London 2012 Opening Ceremony.
The Flame has now been seen by over 13.3 million people on its 69-day journey around the UK. The torch began the day in Shakespeare's Globe, and has been carried across the Olympic host city by characters as diverse as Doreen Lawrence and Sir Bruce Forsyth.
Carried by the Prime Minister's nominee Kate Nesbitt, the Olympic Flame was handed over in front of the famous black door. 
The flame will continue to the Olympic Park tomorrow, culminating in the lighting of the Olympic Cauldron at the peak of the Opening Ceremony.
Further information
Published 29 July 2012