Olympic star joins Minister to make a Big Splash
Swimming heroes recognised.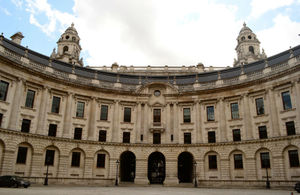 Olympic gold medallist Ian Thorpe joined the Sports and Olympics Minister Hugh Robertson last week at the House of Commons to launch the Big Splash.
The five-time Olympic champion presented awards to members of the public who have performed inspirational feats in swimming, ranging from heroic life-savers to those who learned to swim against the odds.
The event was hosted by Blue Peter's Andy Akinwolere, who is overcoming his own fear of water to take part in a Blue Peter challenge, and is also being backed by celebrities including Gary Lineker, Graham Norton, Matt Baker and Gabby Logan.
The Big Splash has been designed by British Swimming and the BBC to inspire the UK to swim in the build-up to the 2012 Olympics.
Further information
Published 16 May 2011