Olympic Stadium - statement on future tenancy
Stadium to be retained as a public asset; OPLC to start new process to secure tenants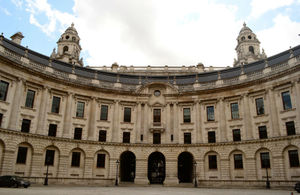 The Government and Mayor of London have decided to end the current process to dispose of the Olympic stadium, which has become bogged down in a number of legal and other challenges.
The stadium will now be retained it as a public asset, and the Olympic Park Legacy Company (OPLC) has been asked to start a new process to secure tenants for the stadium.
Athletics will remain at the heart of the facility, as has been promised as part of the 2017 World Athletics Championship bid, but the OPLC will also seek leasehold football tenants as well as considering alternative options. This ownership model is used very successfully in other stadiums in the country and across Europe and is also in keeping with other venues in the Olympic Park
Sports Minister Hugh Robertson said:
"The Government is committed to securing a legacy from the Olympic stadium, and wants to see it re-opening in 2014.
"The process to sell the stadium has become bogged down. We are acting today to end the legal paralysis that has put that legacy at risk. Ending the current sale process and looking for a leasehold solution will remove the current uncertainty and allows us to help secure the future use of the Stadium with more confidence."
Published 11 October 2011