Olympic sports legacy plans
Hugh Robertson sets out his plans to reform sport and deliver a lasting legacy from the Olympic and Paralympic Games.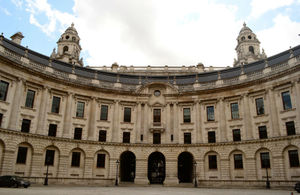 The Minister for Sport and the Olympics said that "delivering a mass participation legacy for sport from London 2012 is one of my three top priorities.
"I want to see a marked, and sustained, cultural shift toward greater participation in sport."
This will be delivered by Sport England, one of this Department's non-departmental public bodies, which will now have two clear priorities:
"To deliver this, Sport England will focus on improving facility provision and developing sport at a community level," Mr Robertson explained.
Wider changes
Other key areas where the Government is planning change include:
Lottery reform
Plans to increase sports' share of Lottery returns from 16% to 20% are moving quickly. An Order will probably be put before Parliament after the summer recess. Estimated funding increase will be £50 million a year to sport by 2012.
Structural reform
Proposals are being developed to bring UK Sport, Sport England and Youth Sport Trust under one roof while maintaining their separate roles and responsibilities.
School sport
The Secretary of State has made it his top priority to emphasise competition within and between schools. Work is underway to develop an Olympic and Paralympic style school sport competition. More details to follow in the next few weeks.
Elite/world class sport
We are consulting with those sports bidding or planning to bid for major events with a view to bringing forward a Major Sports Events Bill that will make it easier to win and host major events.
"These changes will boost school and community sport, increase the flow of lottery money and further improve the way our key sports bodies work together," said Mr Robertson.
"They will also help put the UK at the top of the world league when it comes to hosting major sports events, which is critical at a time when we are bidding to win the 2018 World Cup."
Published 11 June 2010