Olympic legacy in Manchester hailed by Nick Clegg
The Deputy PM visits talented sporting youngsters at the National Cycling Centre and Moss Side Gym.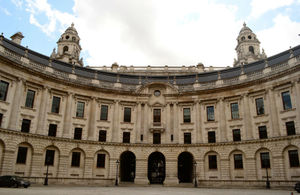 Meeting coaches, promising youngsters and amateur enthusiasts, the Deputy Prime Minister saw first-hand the sporting boost created by the Games - and how it is inspiring the next generation.
At the Moss Side Station Gym, Nick Clegg met firefighters who run the facility in their spare time to help disaffected young people. The gym was awarded the London 2012 'Inspire' mark for its commitment to helping people get involved in sport.
Meanwhile, at the National Cycling Centre in Manchester, Mr Clegg chatted to local people getting the chance to cycle in the velodrome and try out the BMX track.
The velodrome is home to some of the most successful cycling names from the London 2012 Olympics, with regular users including six-time Olympic Gold Medal winner Sir Chris Hoy.
Games leaving a mark
The indoor BMX track opened in 2011, inspired by the London 2012 Games, and received £3 million from Sport England's Legacy programme. It is a training facility for Team GB's BMX riders.
Mr Clegg said:
Right now we are in the grip of Olympic fever, witnessing incredible successes in which Manchester can rightly say it's played its part, not least in providing a home to our exceptional cyclists. The National Cycling Centre I've visited today is an exceptional world-beating venue and that the whole country can be proud of.
The memories of this historic time will be cherished for a long time, but what is more important is the sporting legacy and it's clear the Games are already leaving a real mark in Manchester. Not just creating elite athletes, but inspiring everyone to have a go - be it youngsters trying their hand at Manchester's brand new BMX facilities or fire fighters teaming up with Olympic stars to get young people off the streets and into boxing.
Further information
Published 8 August 2012