News story
Oil and gas industry
The UK's oil and gas industry is an important sector of the UK economy.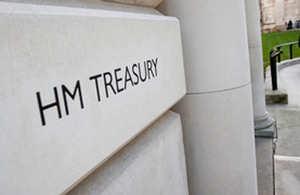 The UK's oil and gas industry is an important sector of the UK economy. Supporting employment for just under half a million people in the UK and making significant contributions to the public purse (with oil and gas tax revenue estimated at £9.4bn this year), the industry does much more than just enabling us to power our cars or warm our homes.
The UK's Continental Shelf produced near to 1 billion barrels of oil in 2009, and although this figure is declining annually, the Government is committed to working with the industry to ensure continuing investment leads to the exploitation of remaining reserves.
There are a number of challenges facing the oil and gas industry. As resources become increasingly difficult to obtain and redundant drilling structures have to be removed, the Government must ensure that the tax regime in place is appropriate to these changes.
That is why in the June Budget, the Government reiterated the importance of a fair and stable oil and gas tax system as well as committing to take forward discussions with industry to ensure that this happens.
The Economic Secretary, Justine Greening, has met with numerous industry stakeholders and also travelled offshore to better understand the challenges facing industry.
These ongoing discussions will ensure that the UK's oil and gas industry continues to flourish, serving the interests of industry, Government and the wider public.
Published 16 September 2010