Offenders must pay to support crime victims
From today many more criminals will be made to pay towards supporting victims of crime.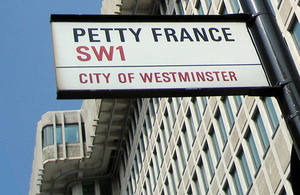 From today many more criminals will be made to pay towards supporting victims of crime. Currently offenders only contribute around one sixth of the funding that supports victims' services. Hard-working taxpayers provide the rest. 
In a massive overhaul to the way services for victims and witnesses of crime are funded, the 'Victim Surcharge' is being increased and extended to apply to a far wider range of sentences.
Extending the 'Victim Surcharge' is the next step in the Government's drive to see offenders provide up to £50 million more each year for victims services. This is on top of the £66 million already given by central Government.
Victims Minister Helen Grant said:
'Only one pound in every six that the Government spends supporting victims of crime comes from offenders. Hardworking and innocent taxpayers pay for the rest. This balance is utterly wrong and that is something I am determined to change. 
'Criminals create victims. As well as being punished for their crimes, they should help to repair the damage they have done. From today many more offenders will, literally, be made to pay for their crimes. And the more serious the sentence, the more they will be forced to pay.'    
The money raised will go to support local organisations that have a proven track record in supporting victims at their most vulnerable. Among those that could benefit are children's groups and charities supporting victims of rape, domestic violence, hate crime, burglary, anti-social behaviour and other violent crime - including murder and manslaughter.  
Today's announcement comes just days after it was revealed that in the first year of the Prisoners' Earnings Act, around £800,000 has been taken from working prisoners' wages and given to the charity Victim Support to provide practical support to victims of crime.
Published 1 October 2012