Press release
Number of workless households in Wales falls
The number of households where no one has a job fell in all but four of the 22 local authorities in Wales between 2012 and 2013.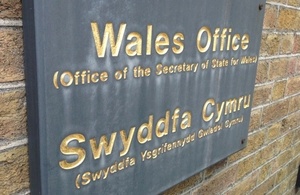 According to analysis published this week by the Office of National Statistics, Cardiff, Swansea, Neath and Port Talbot saw the biggest reductions in the percentage of workless households whilst Newport, Isle of Anglesey, Blaenau Gwent and Torfaen were the only areas to see an increase.
This analysis covers a period when there were 188,000 workless households in Wales; however more recent statistics published last week showed that the number of "workless households" in Wales had fallen by 43,000 since June 2010 to 183,000 by June this year.
Secretary of State for Wales Stephen Crabb said:
Creating jobs and giving people the satisfaction of earning a regular wage is part of our long term economic plan for Wales. Last week's figures show that our plan is working but the true measure of success is that this is happening right across the whole country and whilst there are still some areas where we need to do more, this analysis from 2013 is extremely encouraging.
Read the latest statistics here
Published 7 November 2014