Press release
Number of centenarians at record high: World War 1 generation hit 100
Latest figures show nearly 14,000 people are aged 100 or more in the UK.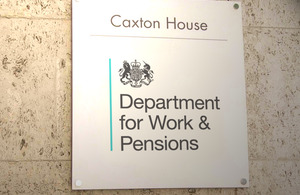 13,780 people are aged 100 or more in the UK – a rise of 70% in a decade, according to new Office for National Statistics (ONS) data.
It is now estimated 1 in 3 children born today will reach 100.
This rise has led the DWP to increase the 'centenarian staff' on its team to ensure congratulations cards and letters are sent to mark these big occasions – as the children born in the first year of World War 1 turn 100.
New figures show there were 8,060 centenarians in 2003, rising to 13,780 in 2013. 11,770 women are aged 100 or over, while 2,010 men are centenarians.
The number of people aged over 105 rose from 360 in in 2003 to 710 in 2013.
ONS data also show the number of centenarians over the last 30 years has more than quadrupled in England and Wales, and more than tripled in Scotland and Northern Ireland.
Number of centenarians living in UK countries, 1983 and 2013
| Year | England and Wales | Scotland | Northern Ireland |
| --- | --- | --- | --- |
| 1983 | 2,766 | 213 | 62 |
| 2013 | 12,718 | 830 | 233 |
British citizens receive cards on their 100th, 105th and every subsequent birthday from the Queen and the Secretary of State for Work and Pensions.
Secretary of State for Work and Pensions Iain Duncan Smith said:
It is a privilege to send these cards and help the hundreds of people each year celebrate their special birthday.

Our ageing society can only be a cause for celebration and our reforms to pensions are ensuring the system can stay strong as the number of people in Britain hitting 100 'not out' increases.
The government has made a series of reforms to help people prepare for retirement – as increased longevity demands action to keep the State Pension fair and sustainable.
The new State Pension starting from April 2016 will make the State Pension simpler for future generations, automatic enrolment is helping millions to save for a more comfortable retirement, and new pension freedoms will give savers more control over their hard-earned money.
Minister for Pensions Steve Webb said:
In just the last 10 years the number of people reaching their 100th birthday has risen by 70% and this will rise further as 1 in 3 children born today are expected to become centenarians.

Many of these people will have been retired for 30 years or more, meaning inflation may have taken a toll on their pension income and savings. That's why we've brought in the 'triple lock' guarantee, ensuring the State Pension now rises by whichever is highest out of earnings, prices or 2.5%.

We remain committed that, as the nation's demographics change, the State Pension will continue to provide a basic level of income so people know their hard work over their lives is rewarded in retirement.
The DWP centenarian team, based in Newcastle-upon-Tyne, contacts people approaching their 100th, 105th and every subsequent birthday.
It has now expanded from a single person to a team of 7 to provide a better service as the number of people over 100 increases – in 2013 5,650 turned 100, up from 3,440 in 2003.
Each week records for customers approaching 100 or 105 years of age are sent to the centenarian team for further investigation, including visiting people to ensure they receive cards from the Queen and the Secretary of State.
Centenarian team leader Margaret Wilberforce-Eke said:
We get to speak to some fascinating people with some amazing stories about their lives over the last century.

We hear about people celebrating their big days with street parties, hot air balloon rides, trips of a lifetime abroad, and even a pool party.

Playing a part in their celebrations is really rewarding and we look forward to helping thousands of people have a happy 100th birthday this year.
People born in 1914, at the start of World War 1, share their birth year with poet Dylan Thomas, Hollywood icon Hedy Lamarr, actor Kenneth More, Sir Alec Guinness, carry on star Charles Hawtrey, Superman George Reeves and baseball legend Joe DiMaggio.
Read further details about receiving a congratulatory card
More information
Only British nationals receive a card from the Queen, other nationalities receive a card from the Secretary of State.
If customers are not in receipt of state benefits a direct application can be made to Buckingham Palace using their website. Buckingham Palace then requires birth certificates etc. to prove identity of the applicant.
Read the ONS Data
Contact Press Office
Media enquiries for this press release – 0203 267 5123
Press Office
Caxton House
Tothill Street
London
SW1H 9NA
London Press Office (national media and London area enquiries only – not questions about personal claims) 020 3267 5144
Out-of-hours (journalists only) 076 59 108 883
England and Wales (local media enquiries) 029 20 586 then 097 or 098 or 099
Scotland (local media enquiries) 0131 310 1122
Follow DWP on:
Published 25 September 2014