News story
Nuclear partners back sports complex bid
The nuclear industry in Caithness is backing a group of local sports clubs formed to build on the legacy of the 2014 Commonwealth Games in Glasgow.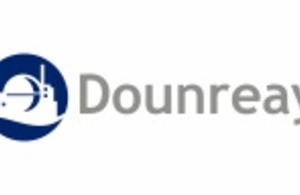 Thurso is one of 4 towns in the Highlands identified by Sport Scotland as suitable for development as a community sports hub.
Seventeen local sports clubs, representing more than 1,700 competitors in sports as diverse as cycling, canoeing, rugby and athletics, have come together to develop plans for a new sports complex in the town.
Cavendish Nuclear, one of the parent companies at Dounreay, has given the group the services of a professional project manager to take forward their proposal.
Shona Kirk is working part-time on the plans, which will be on show to the public at a community drop-in session in North Highland College in Thurso on October 6.
The £2 million development would include a four-lane running track and indoor sports hall equivalent in size to 4 badminton courts.
Consultants appointed by Highland Council identified a suitable site in central Thurso.
The land, which is in the ownership of Highland Council and the Nuclear Decommissioning Authority, was used previously by the now-demolished Dounreay Sports and Social Club.
The NDA says it is ready to hand the site over for development if the community comes up with a viable proposal.
Subject to planning permission and successful funding applications, the new facility could be up and running by the end of 2016.
Shona said:
Caithness has a proud record of producing gifted sports people but many have been forced to travel long distances to develop their skills at suitable training facilities.

This project has the potential to fill an important gap and broaden opportunities for many more to develop their full sporting potential.

It's also an excellent opportunity for those working on the closure of Dounreay – Cavendish Nuclear and the NDA – to support new infrastructure that will enhance Thurso and Caithness as a place to live and work into the future.
Published 2 October 2015