News story
Nuclear Decommissioning Authority Chief Executive Officer to retire
The Chairman of the Nuclear Decommissioning Authority (NDA), Stephen Henwood, has today announced that its Chief Executive, John Clarke, is to retire in the course of the next year.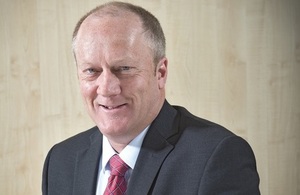 Stephen Henwood said:
John has made a major contribution to the NDA and its mission to safely clean up the UK's nuclear legacy. Through his leadership, drive and commitment, John has improved performance at Sellafield with a new operating model, delivered an integrated approach to accelerating decommissioning across the estate and created an optimised strategy, resulting in increased value to the taxpayer.

The NDA has made great progress under John's leadership, but I recognise that the CEO role is all-consuming and places great demands on both the individual and their family. I must therefore respect John's wishes and reluctantly accept his decision to retire. We will now set in train the process to select his successor and secure a smooth hand-over. The precise timing of John's departure will be announced at a future date.
John Clarke said:
I have been honoured and privileged to lead the NDA and its exceptional people through some major changes. It's a demanding role and now is the time to hand the reins to someone who can take the organisation through the next phase of its development over the next five years.
Stephen added:
John leaves an impressive legacy here at the NDA and across the broader UK nuclear industry. He will leave with my and the Board's best wishes for a long and happy retirement.
Published 5 August 2016