News story
Nottingham soldiers prepare to start Armed Forces Day with a bang
The eyes of the nation will be on 16 Nottingham based Territorial Army soldiers later this month when they officially launch the start of Armed Forces Day 2013 with a roar of gun fire.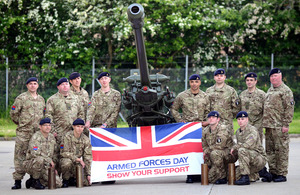 Nottingham has been chosen as the host city for this year's Armed Forces Day national event and the TA soldiers from of 307 (South Nottinghamshire Hussars Yeomanry Royal Horse Artillery) Battery Royal Artillery (Volunteers) will start the day with a 'feu du joie' – a 'fire of joy' by 3 105-millimetre guns.
The 3 105-millimetre light guns will fire from Nottingham Castle. Each Light Gun will be manned by a 5-strong team. All have been rehearsing for the event at their Tuesday evening drill nights in Bulwell.
Now in its fifth year, Armed Forces day is an opportunity for the nation to show its support and appreciation for the men and women of the Armed Forces, their families, veterans and cadets.
A day and evening brimming with activity and military splendour has been planned in the city. Following the 'feu du joie' a tri-Service parade including veterans and cadets will march from Nottingham Castle to the Old Market Square where a Drumhead Service will be held.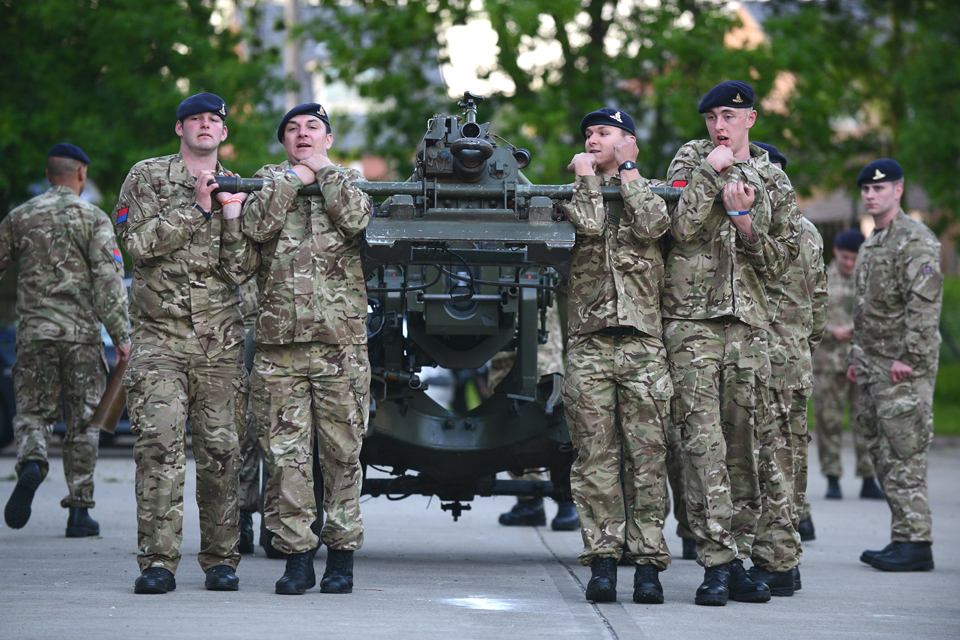 There will be entertainment at the Victoria Embankment from 10am to 6pm with appearances from some famous aircraft including the world famous Red Arrows, RAF Typhoon aircraft and the Spitfire, Lancaster, Hurricane and Dakota of the RAF Battle of Britain Memorial Flight.
Live entertainment will be provided on 2 stages with music from well know acts as well as local musicians and military bands. Closing the festivities will be the King's Troop Royal Horse Artillery who will perform their celebrated Musical Drive with their gunners, horses and First World War guns.
The fun will then continue into the evening with further live entertainment in the Old Market Square with the return of Nottingham's Big Night out, including discounted activities and special food and drink offers available from 6pm for all the family to enjoy.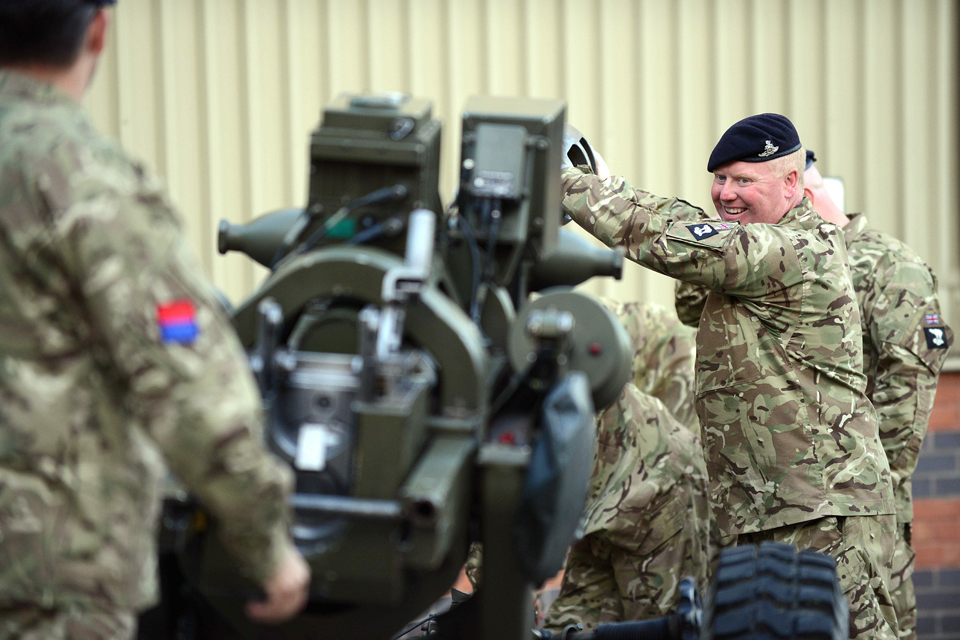 Battery Commander, Major Tom Waldron-Lynch, who in civilian life is a hotel general manager in the city centre, said:
It is a huge privilege for our Battery to launch Armed Forces Day. It truly is an honour and all the soldiers are training hard in readiness for the day.

We are proud that the city in which we live and work is hosting the event. It really is a great city and people visiting for the first time on the day will see that for themselves.
Bombardier David Wootton - who will be take part in the 'feu du joie', a processing and enforcement officer at Nottingham City Council, added:
I think it's absolutely brilliant that my employers are hosting the national event. You can't ask for greater support than that and it's bringing the face of Nottingham to the nation. People will be able to see what a brilliant city it truly is and will see that we can compete with the best when staging major events.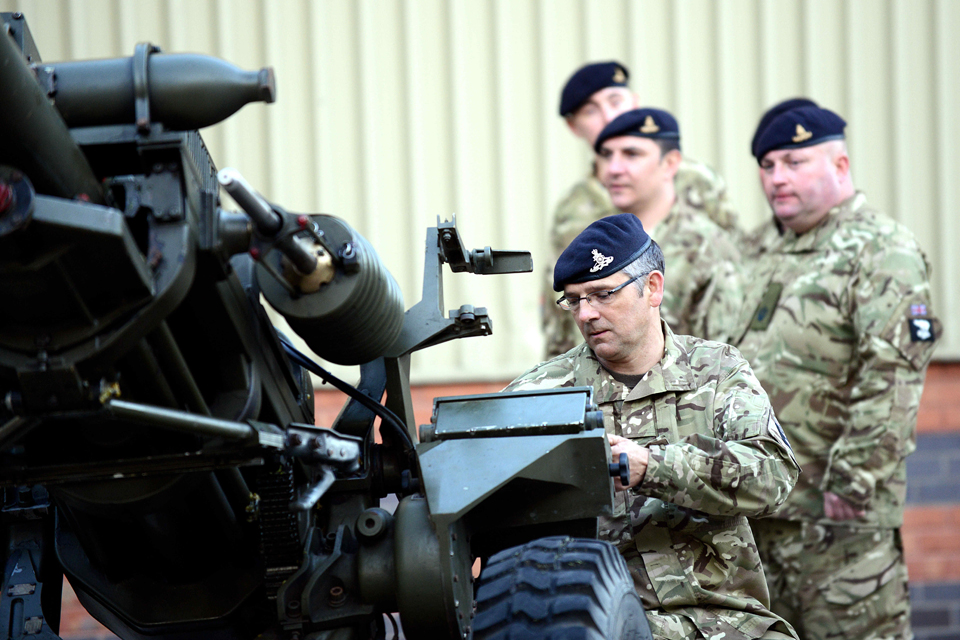 He continued:
I consider it an honour to be representing Her Majesty's Armed Forces and the City of Nottingham at such a worthy event. All eyes will be upon us, so we are training hard to make sure we get it right.
Councillor Dave Trimble, Portfolio Holder for Leisure and Culture at Nottingham City Council said:
Nottingham has a long and proud history with the Armed Forces and we are delighted to host the national event. It provides a fantastic opportunity not just for the people of Nottingham but the nation to thank our military personnel, past and present, for their bravery, dedication and enormous sacrifices they make for each and every one of us.
For further information on Armed Forces Day visit www.armedforcesday.org.uk where people can register to keep in touch with the Armed Forces Day team through its e-newsletter. All people who register for the e-newsletter will receive a free Armed Forces Day sticker.
Published 12 June 2013