News story
Nottingham commits to supporting the Armed Forces
Ahead of hosting Armed Forces Day in June, Nottingham has shown the strength of its support for Service personnel and their families with the signing of a Community Covenant.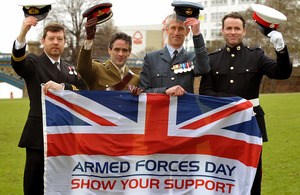 Through a joint signing, both Nottingham City and Nottinghamshire County Councils have pledged practical help for their military communities.
The councils are just 2 of 4 who will show their commitment to the Armed Forces community this week, with the London Borough of Hackney signing a similar Community Covenant today, Tuesday 29 January, and Brighton and Hove City Council formalising their commitment on Thursday.
The Armed Forces Community Covenant is a voluntary statement of mutual support between a civilian community and its Armed Forces community.
The aim of the covenant is to encourage local communities to support the Service community in their area and promote understanding and awareness among the public of issues affecting it. Nottinghamshire is home to in excess of 2,000 Service personnel and their families.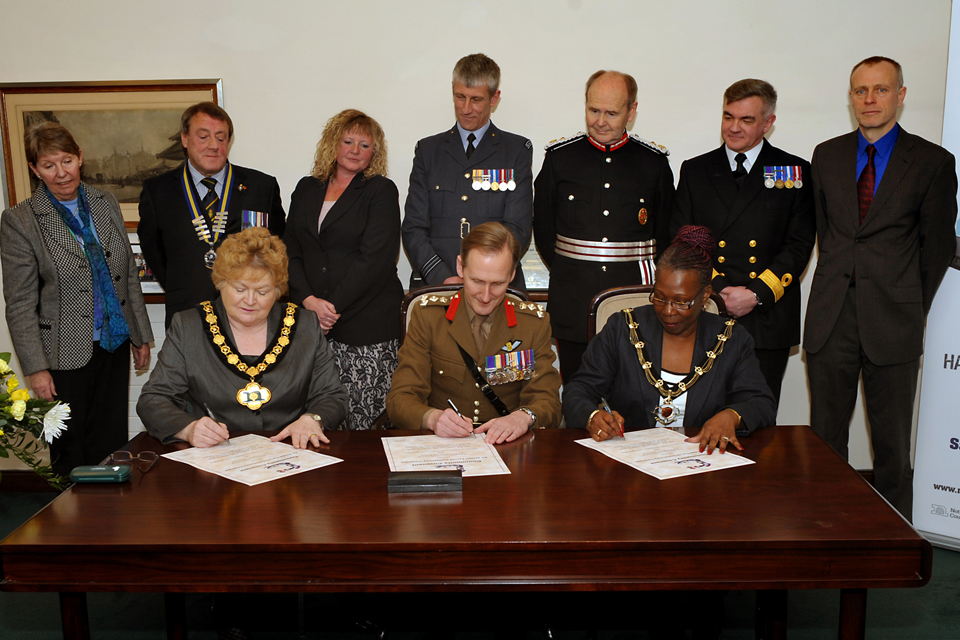 The signing of the pledges symbolises a formal promise taken by all the signatories to strengthen the bonds between the civilian and military communities, raise awareness and provide practical support.
It comes as the city of Nottingham prepares to say 'Hats off to our Heroes' and thank you when it hosts the nation's fifth annual Armed Forces Day on Saturday 29 June at the Victoria Embankment next to the River Trent.
The event will celebrate the outstanding contribution made by the men and women of the Royal Navy, Army and Royal Air Force to this country - including veterans and the growing number of reservists from all 3 Services.
Councillor Carol Pepper, Chairman of Nottinghamshire County Council, said:
The County Council and communities throughout Nottinghamshire already enjoy close links with the Armed Forces and I am thrilled that we are making this very public commitment to strengthen that relationship.
Councillor Merlita Bryan, Sheriff of Nottingham, added:
Nottingham boasts a proud military heritage and the signing of this covenant will serve to ensure we do all we can to support the Armed Forces and their families.
It is also significant that Nottingham has been chosen to host this year's Armed Forces Day and will be taking the national lead in recognising and saying thank you for the huge contribution and sacrifices made by our Service personnel past, present and future.
Nottinghamshire has a significant military presence including Chetwynd Barracks in Chilwell, HMS Sherwood in Beechdale, 7 TA centres, and Royal Auxiliary Air Force units across the county.
Speaking on behalf of the Armed Forces community in Nottinghamshire, the Commander of 49 (East) Brigade, Brigadier Harry Nickerson, said:
The signing of the covenants is testament to the degree of support that we the Armed Forces enjoy from the communities in Nottinghamshire.
I look forward to a productive relationship that will help to further cement that support at a local level and ensure that our Armed Forces, veterans and their families have the support they need.
Published 29 January 2013