News story
Notice for students who have enrolled to start courses in 14/15 with private providers that have failed the designation process
Information for students who have been advised that their chosen university or college has not met the requirements for 'designated status'.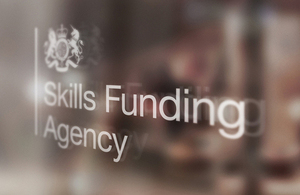 Courses delivered wholly or partly by private higher education providers must be designated by the Secretary of State, so that students can receive financial help in the form of a student loan or grant.
Some students may have been advised that the courses run by private providers they have applied to may not meet the requirements to achieve designation status and are unable to access student finance, which the Student Loans Company (SLC) administers on behalf of the Government.
This only affects students who have applied to some private providers to start a course in the 2014/15 academic year. It does not affect students continuing with their course from a previous year.
If you are in this position, you may decide to continue with your chosen course if you are able to pay the fees and support yourself. However, you may be looking for an alternative course with a different university or college so you can apply for financial help from the government by applying to SLC.
The Government has asked Pearson, the education body, to establish a service to help prospective students who need to find another course. Pearson has worked with UCAS to establish the helpline. The telephone numbers are 0371 468 0468 and 0845 618 0440. Help can also be accessed via Facebook.
Please note that admissions are a matter for individual institutions. If you decide to apply to another university or college, it will be entirely a matter for them to decide whether or not to offer you a place.
Published 26 August 2014
Last updated 9 September 2014
+ show all updates
Content updated.
First published.