World news story
Norwegian Arctic training for UK forces helicopter crews
Royal Navy, British Army and RAF helicopter crews take part in cold weather survival courses and Arctic flying training at Bardufoss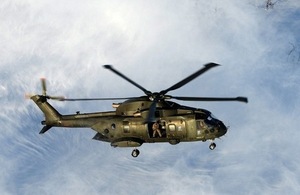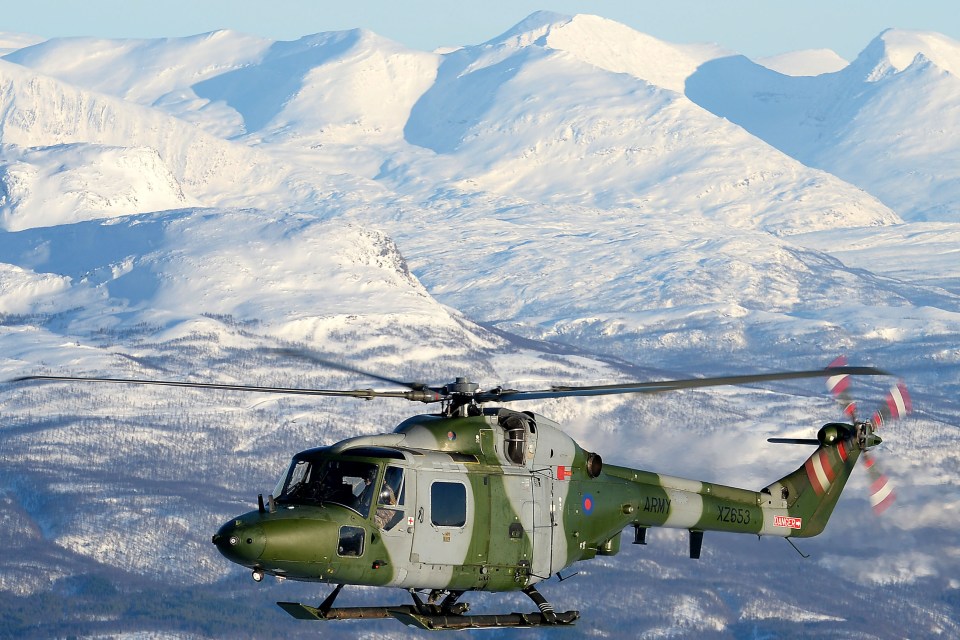 This year's annual training held in Northern Norway by the Joint Helicopter Command took place from 15 November and ends 31 March. Known as Clockwork, JHC's training is based at a dedicated British site within the Royal Norwegian Air Force base, Bardufoss and comprises of elements of the Commando Helicopter Force, 846 Naval Air Squadron and 659 Squadron Army Air Corps. This year saw the first deployment to Clockwork of Commando Helicopter Force's Merlin Mk3 helicopters and the last ever deployment of the Army Air Corps Lynx Mk7s. Around 300 personnel took part in flying training and cold weather survival courses.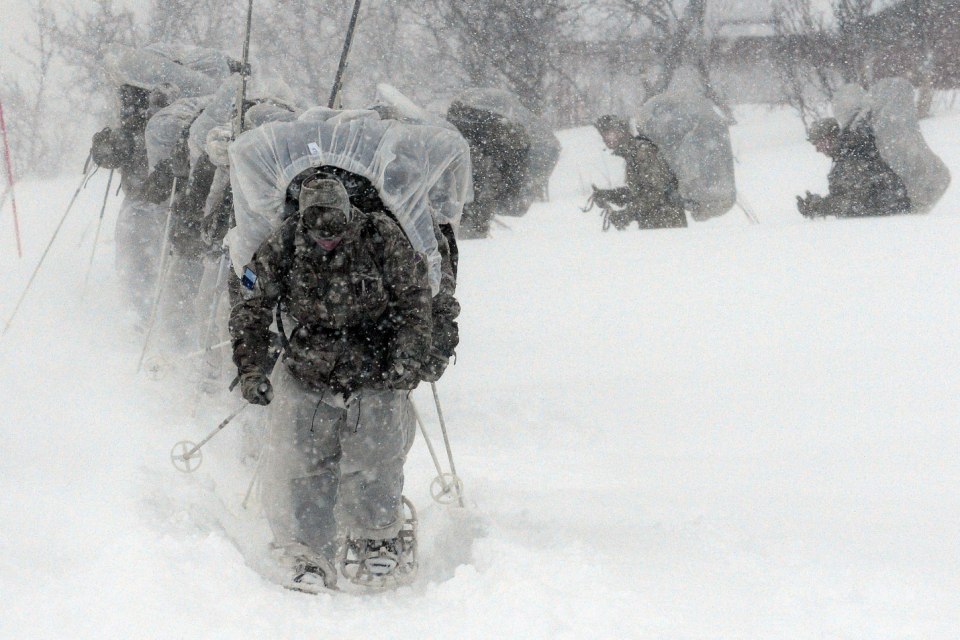 A range of disciplines is covered to ensure the British Army, Royal Navy and Royal Air Force can operate in a demanding environment, including but not limited to cold weather. Skills learned here were applicable in the mountains and high deserts of Afghanistan and Iraq as well as during winter chills supporting operations in Bosnia. The philosophy is "If you can survive and operate effectively here, you can survive and operate anywhere."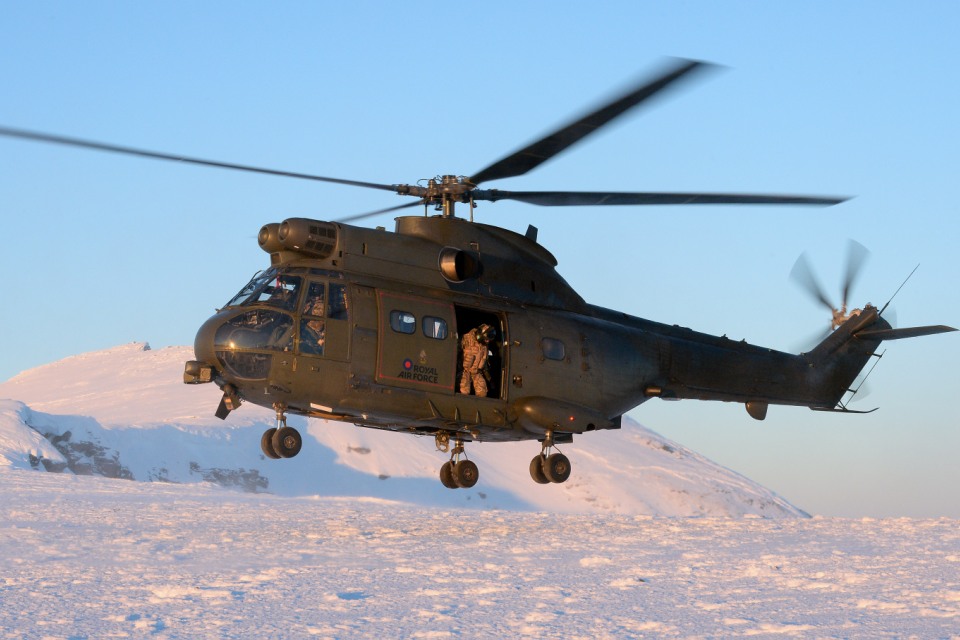 Operating 200km inside the Arctic Circle with temperatures sinking below minus 30 makes most procedures more challenging than usual. All personnel deploying to Norway must first pass the Cold Weather Survival Course. This consists of classroom based lectures on the environment and survival techniques, followed by outdoor training, initiated with a snowshoe uphill 'yomp' and spending nights in a tent. The course ends with ice breaking drills where students must plunge into a hole cut from a frozen lake, push their backpack out and once permission has been sought from the Mountain Leader Instructor, pull themselves out using ski poles.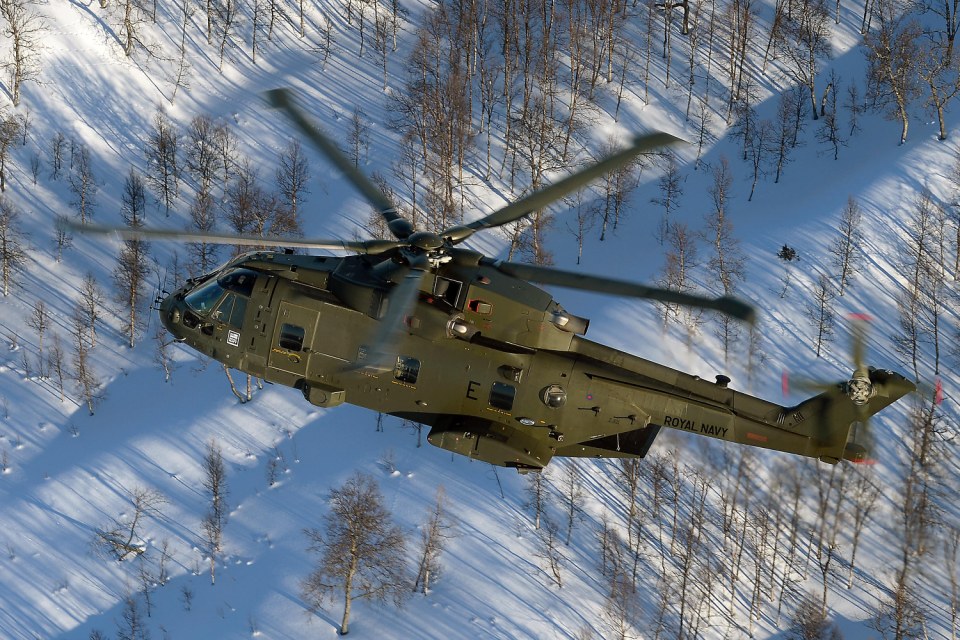 Flying training involves pilots and crew learning to maintain and operate aircraft in extremely cold temperatures. This includes conducting helicopter landings in deep snow producing a 'whiteout' effect, which is similar to the 'brownouts' of desert landings and dealing with the recirculation produced by the rotor downdraft. Operating aircraft at mountain altitudes and in strong winds, landing on a ridge or in a valley, low level navigation, load lifting by day and night, formation sorties including field landing sites are other vital skills learned here which enable the Commando Helicopter Force, the Army Air Corps and the Royal Air Force to deliver capability for future deployments, operations and exercises.
Published 19 March 2015