News story
Northern Ireland space firm on a mission
Arralis, the Belfast based hi-tech electronics company joins UK government backed space sector trade mission to USA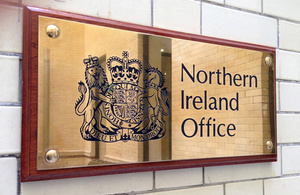 Belfast based hi-tech electronics firm Arralis Technologies was one of nine of the best UK space companies to join a space sector trade mission to the USA this week (8-14 August), organised by the UK government's innovation agency, Innovate UK.
Arralis Technologies, headquartered in Ireland but with a design centre in the Institute of Electronics, Communications and Information Technology on Queens Island, Belfast, joined the cream of UK space companies to meet industry-leading companies and investors, including teams from NASA, Virgin Galactic and Lockheed Martin.
Northern Ireland Office Parliamentary Under Secretary of State Ben Wallace said:
This UK government-backed trip was a great opportunity for Belfast-based Arralis Research Centre to reach new customers in the US and introduce their innovative products to some of the biggest players in the global space sector.
Working together with the Executive, we will continue to do all we can through our long-term economic plan to support firms in Northern Ireland, help them expand into new markets, create new jobs and boost productivity and growth.
Arralis Technologies develops electronic products that operate at very high frequencies such as microchips, antennas and sub-systems. These products allow aerospace, defence and communications customers to build the next generation of products for applications such as high resolution radar and massive data-rate communications links.
Arralis Technologies Chief Technology Officer Mike Gleaves, who joined the USA mission, said:
It's good to get our name out there in the US, which is very hard to do when you are a small company based in Belfast.
This is a great opportunity to talk to people and find out what technology they're looking for.
The trade mission was part of a wider UK effort to grow its share of world space economy to 10 per cent by 2030.
Published 14 August 2015