North Yorkshire to install fibre broadband
County becomes the first in England to deploy Broadband Delivery UK (BDUK) funds.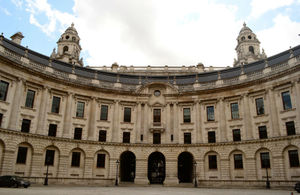 Homes and businesses in England's largest rural county are set to get superfast broadband by the end of 2014.
North Yorkshire is the first county to deploy fibre broadband using funds from BDUK, the Government unit responsible for managing broadband funding.
County council chiefs have signed a contract with BT that will help to take the total amount invested in the area's fibre broadband to date to about £70 million.
BT is contributing £10 million towards this project alongside £17.8 million of BDUK funds and £8.6 million from the European Regional Development Fund. The telecommunications company has committed about £23 million on fibre broadband in the county so far.
"Superfast broadband is transforming the way we do business and live our lives," Communications Minister Ed Vaizey said. "We want to make sure that no community is left behind, which is why Government is investing £17.8 million to help revolutionise the infrastructure in North Yorkshire.
"I'm delighted that North Yorkshire has unlocked further funding and is ready to start rolling out fibre broadband. It's an ambitious project which will bring huge benefits to homes and businesses across the county."
Ninety per cent of homes and businesses will have access to world-class broadband speeds of up to 80Mbps by the end of 2012, and ultra-fast speeds of up to 330Mbps will also be available in some areas.
The remaining 10 per cent of premises will also see better internet speeds as the project aims to deliver a minimum of 2Mbps to all homes and businesses. BT will work with communities to see if fibre can be extended to these areas through innovative collaborative projects.
Further information
Published 27 July 2012