Press release
North west Universal Credit expansion
Universal Credit, the government's flagship welfare reform, will expand rapidly throughout the rest of 2014.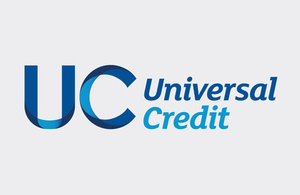 The new service, which is already available in 10 areas across England, Scotland and Wales, will continue with its roll out across the north west of England from Monday (23 June 2014).
Universal Credit will roll out to Jobcentres in the north west until the whole region is covered. In total 90 Jobcentres, or 1 in 8 Jobcentres in Britain, will offer the service once the north west expansion has been completed.
Claimants will benefit from better work incentives under Universal Credit. People are able to move in and out of work more smoothly, and Universal Credit gives Jobcentres instant access to HMRC earnings data so they can make sure people are receiving the right amount of support to progress in work.
In areas where Universal Credit in not yet available, jobseekers are already benefiting from other aspects of the cultural transformation it brings, as part of the government's long-term economic plan, including:
a new contract between the claimant and the state through the Claimant Commitment, which is now deployed nationwide
a shift from simply checking claimants to coaching them to achieve the best employment outcomes – we have trained 26,300 work coaches to support and motivate claimants in this regard
the introduction of the latest technologies in modern digital Jobcentres to support enhanced jobsearch activity, with national rollout under way and set to reach all Jobcentres by the autumn
Secretary of State for Work and Pensions, Iain Duncan Smith, said:
Universal Credit is already changing lives: we are seeing claimants spending more time looking for jobs and moving smoothly into employment safe in the knowledge that it will always pay more to be in work. This gives them security and hope for their children.

The continued rollout of the Universal Credit means more people will benefit from this transformation of the welfare state
By simplifying the mess of benefits and tax credits we inherited, and by improving work incentives, we are ending the something-for-nothing culture and creating a system that is fair for those who seek to work and fair to the taxpayer.
On Monday, 4 more Jobcentres will offer the new benefit:
Hyde
Stalybridge
Stretford
Altrincham
The latest figures up until March, 2014 showed 6,550 people had claimed Universal Credit. Of these, consistently more than 90% are making their claim online.
Petra Kelly, External Partnerships Manager for Blue Arrow, said:
The current system of benefits and tax credits can be confusing for people. What companies don't want are people who are eager to work turning down the opportunity for extra hours because they are worried about what it might do to their benefit entitlements.

By removing the complexity in the system, Universal Credit will make it easier for employees to increase their hours in work and move forward in their careers.
The rollout to the north west of England is part of the expansion plan that was set out in December, 2013. Shortly we will announce that we are extending the service to couples, meeting our commitment to expand Universal Credit geographically and to more claimant types.
More information
A commencement order was laid this week setting out details of expansion in June and July.
Jobcentres will come on line as follows:
June 23: Hyde, Stalybridge, Stretford and Altrincham
The next areas to follow will be: Southport, Crosby, Bootle, Bolton (Great Moor Street), Bolton (Blackhorse Street), Farnworth, Birkenhead, Bromborough, Hoylake, Upton, Wallasey, Preston, Leyland, Prestwich, Bury, Eccles, Worsley, Huyton, Kirkby, St Helens, Newton-le-Willows, Chester, Congleton, Crewe and Wilmslow.
Contact Press Office
Media enquiries for this press release – 0203 267 5134
Press Office
Caxton House
Tothill Street
London
SW1H 9NA
London Press Office (national media and London area enquiries only – not questions about personal claims) 020 3267 5144
Out-of-hours (journalists only) 076 59 108 883
England and Wales (local media enquiries) 029 20 586 then 097 or 098 or 099
Scotland (local media enquiries) 0131 310 1122
Follow DWP on:
Published 20 June 2014