Press release
'North Wales host to some of Wales's top business innovators', says Wales Office Minister David Jones
Wales Office Minister David Jones has hailed the role being played by businesses in North Wales to expand their reach beyond the region. Mr…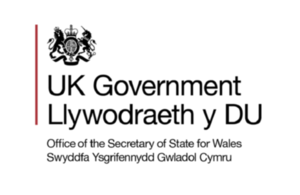 Wales Office Minister David Jones has hailed the role being played by businesses in North Wales to expand their reach beyond the region.
Mr Jones was in St Asaph and Holyhead today [29th June] to see how companies are contributing to efforts to grow the economy.
The Minister first visited TRB Ltd to meet representatives from the subsidiary company of the Japanese 'Tokai Rika Group,' which has been operating from St Asaph for 12 years. 
Mr Jones was met by Managing Director Annesley Wright and Company Secretary and Finance Manager Naoki Oda, who accompanied him on a tour of the warehouse and production areas. 
The company has invested significantly in recent years in personal development for staff, who have been given the opportunity to upskill and gain experience in Automotive Engineering, Supply Chain Management, Quality Control and Assurance and Management Accounting.  A fifth of St. Asaph staff have also been given the opportunity to participate in a company training programme which sees them spend between one week and three months in Japan. 
The Minister next visited Holyhead Boatyard Ltd, an Investec 100 company which has seen considerable growth and diversification since it was set up in 1962. 
The company, headed by Managing Director Mark Meade, has grown from a small family-run operation to a global commercial enterprise, with four operating companies as part of the current group. 
Mr Jones was introduced to staff of Holyhead Towing, which has expanded to offer marine civil engineering support, as well as Holyhead Marine Services, which has expanded its range of repair work for large-scale clients such as the Ministry of Defence.  The Minister was met by Operations Director James Burns, who accompanied him on a tour of the marina site where he met staff who have helped make the company a success. 
Wales** Office Minister David Jones said: **
"TRB and Holyhead Boatyard Ltd are prime examples of companies in North Wales which are aiming high and expanding their reach to do business internationally.  It is vital Welsh companies think globally, not only to maximise the impact for their own business but also the workforce and local economy.  I have been impressed by the levels of investment at both companies, whose value and appreciation for the local workforce is evident. 
"We have the advantage of a skilled workforce, support from two Governments and a speciality skills and knowledge in a diverse range of sectors in Wales. North Wales in particular is currently home to some of Wales' top business innovators. The companies I have seen today are helping to ensure that Wales as a whole is seen as a great place to invest and do business. I wish them continued success for the future." 
**Annesley Wright, Managing Director of TRB Ltd said: **
"TRB have been in North Wales for 12 years and during this time we have invested considerably in the automotive industry; where possible we have used local equipment and tool manufacturers to ensure that our capital investment, in excess of 5 million pounds, has helped us fulfil our customers' expectations.  We work closely with local colleges and Careers Wales and invest heavily in personal development to give staff an array of skills and professional qualifications. 
"As a Japanese company, we have welcomed the support given by both local and national Government to assist in investing in North Wales. Since our employees come mainly from the locality, we are contributing to raising the GDP of the region, while enthusiastically supporting local suppliers of products and services.  We value our association with the St Asaph area and long may it continue." 
**James Burns, Operations Director of Holyhead Boatyard Ltd, said:
**
"With a limited local market, Holyhead Boatyard has always had to look further afield for opportunities for expansion. This has taken the company to many different locations, with Europe, Kazakhstan, the Gulf and West Africa being important markets where we are currently working. Holyhead Boatyard's expansion over the last five years has been driven by a sixty million pound investment programme in new vessels and the company having been founded and flourished in Holyhead, is a demonstration that North Wales companies can compete successfully in national and international markets."
Notes for Editors
Published 28 June 2012