Press release
North Wales businesses can play a key role in boosting trade and exports
Welsh Office Minister David Jones accompanied Minister for Trade and Investment Lord Green on a visit to North Wales today.  The Ministers met…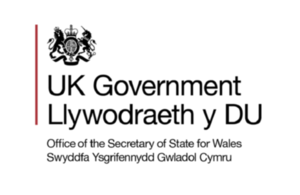 Welsh Office Minister David Jones accompanied Minister for Trade and Investment Lord Green on a visit to North Wales today.  The Ministers met businesses to outline the Government's plans to open Britain up for business and to encourage companies to boost trade and exports.
After meeting staff at Airbus, Lord Green and Mr Jones visited Comtek's Nortel Telecoms state of the art laboratory in Deeside to see how the company repairs faulty high-end communications equipment.  The company also make a contribution to reducing the millions of tonnes of E-waste which are dumped into landfills each year.
Mr Jones later visited Wrexham Mineral Cables, the only UK based Mineral Insulated Cable manufacturer, where he met management and had a tour of the facilities including a demonstration of the test rig used to test their cables.
Mr Jones said:  "This Government is committed to opening up business opportunities as set out in the UKTi's recently published 'Britain open for business'.  By working together across Government departments, we can make our ambitions for growth through trade and investment a reality.
"We are working hard to put the economy on a secure long term footing achieved by strong private sector growth and have put a number of measures in place to reduce red tape regulation and to remove the barriers holding businesses back.  We want to show that Wales is a great place to do business and an ideal business destination - businesses such as Airbus, Comtek and Wrexham Mineral Cables who we visited today, can all play a key role in helping us achieve this."
Lord Green said:  "Boosting trade and investment is at the heart of the Government's strategy for delivering long term sustainable growth across the UK. Companies such as Airbus and Comtek have a huge role to play in this national challenge and, as I have seen today, exemplify the innovative approach we need to see replicated across the country."
Notes
Full copy of the UKTi's 'Britain open for business' strategy can be found at:http://www.ukti.gov.uk/uktihome/aboutukti/aimsobjectives/corporatestrategy.html
Published 8 June 2011