News story
Non-stop missions for Navy search and rescue
Royal Navy Sea King helicopters braved the bad weather to rescue dozens of people over the festive season.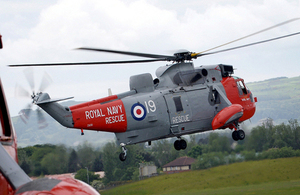 The foul weather which lashed Britain almost non-stop over the festive period led to the Royal Navy's search and rescue helicopters being called to action more than 2-dozen times.
In doing so the fliers from Royal Naval Air Station Culdrose in western Cornwall and HMS Gannet in Prestwick, near Ayr, saved or helped more than 20 fishermen, stranded walkers and medical cases.
Rescue 193, the duty Sea King of 771 Naval Air Squadron at Culdrose, lifted off the tarmac 17 times between Christmas Eve and 6 January, helping 7 people in the process.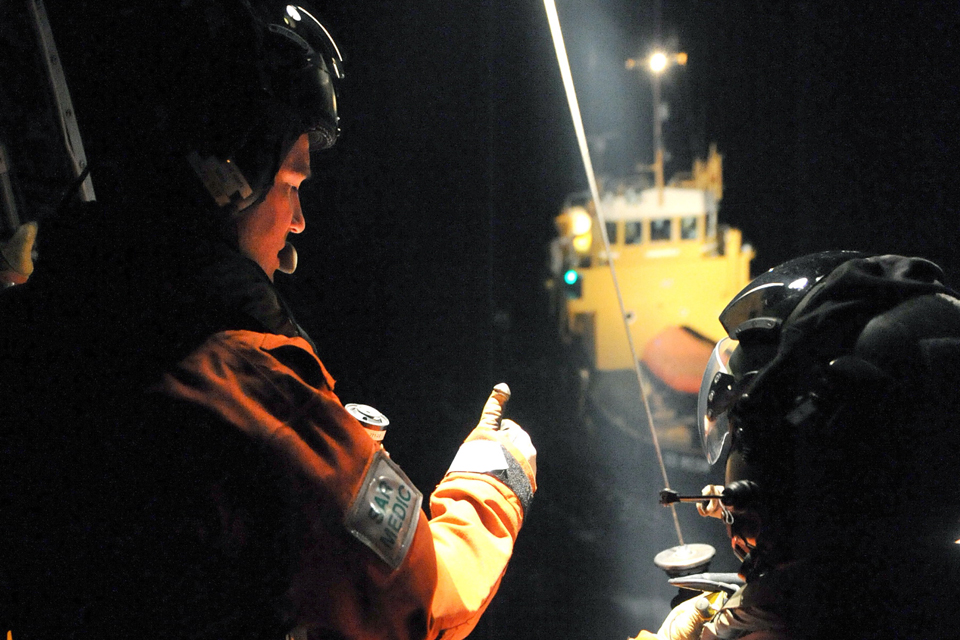 Their colleagues at Prestwick launched on 10 occasions between Christmas Day and 3 January; fourteen people – and 2 dogs – have Gannet to thank for their efforts:
The last few days of 2013 and the beginning of the new year have been pretty busy for the duty crews at HMS Gannet," said the unit's commanding officer Lieutenant Commander Andy Drodge.

With Scotland rarely escaping the grips of stormy weather, some of the flying conditions have been quite tricky.

Between high winds lashing the coastal areas and more wintry conditions further inland, as well as persistent low cloud, our crews have been challenged, but have always risen to the challenge and completed the job successfully.
Meanwhile in Cornwall, 9 people have been assisted by the 771 Squadron rescuers – with the final days of Christmas and first days of 2014 proving to be particularly challenging thanks to the battering the West Country has taken in a succession of winter storms.
A French fisherman was winched off the Mon Briez south of Fowey on 6 January in conditions described by the squadron's Lieutenant Commander Andy Watts as 'a rescue at the limits of the aircraft and crew'.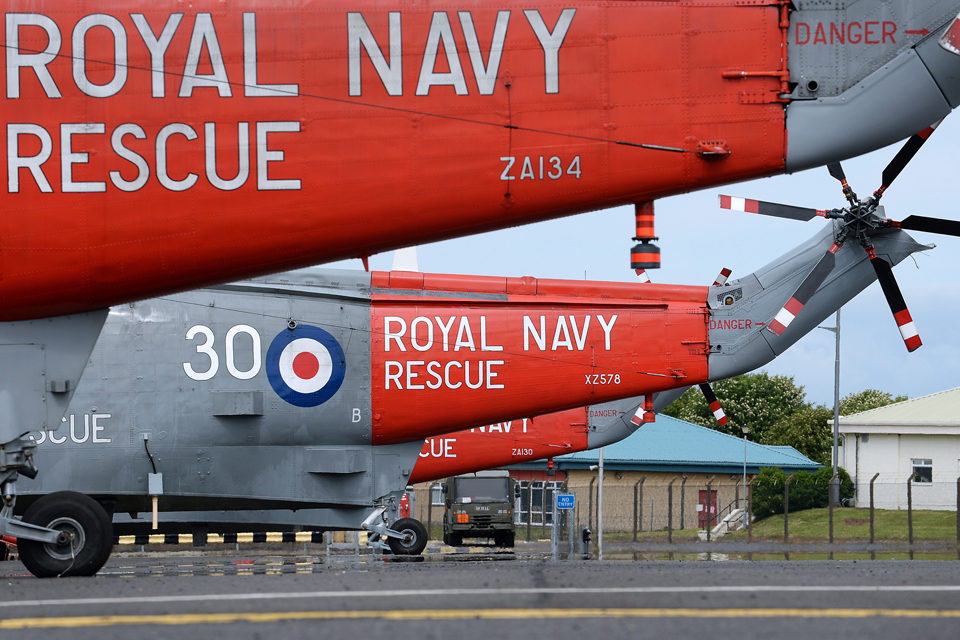 The casualty was safely taken to hospital in Truro, while the previous day a burns victim had to be flown from Perranuthnoe, near Penzance, to Bristol.
It took the Sea King 3 hours to return to base – normal flying time would be about an hour – as it battled 50-knot headwinds and had to stop at Chivenor in North Devon to refuel.
The rescue efforts put in by all the Royal Navy's search and rescue assets over this period has been immense," said Commander Andy Rose, Commander Sea King Force.

To pick just one example, 771 Squadron were involved in a very difficult rescue effort in extreme conditions 200 miles south-west of the Isles of Scilly on Christmas Eve that eventually saw a merchant vessel get the stricken sailors to safety; out of 10 for the endeavour, I'd score them an 11.
Published 7 January 2014